THiA Innovation Summit 2019
SOLD OUT
September 9th, 2019
Toronto, ON
How are artificial intelligence-led innovation, blockchain, customer self-service, enterprise content development, and other technology trends reshaping the travel health insurance industry?
Join us for the first THiA Innovation Summit, a one-day event that brings together technology and travel health insurance Movers, Shakers, and Doers to share their experiences, predictions and their aspirations for the next wave of technological advancement in our industry.
Note: This event has ended. Don't miss the THiA Innovation Summit in 2020!
Date:
September 9th, 2019
9AM – 7PM
Location:
2nd Floor Events
461 King Street West
Toronto, ON
Canada M5V 1K4
** 2nd Floor is located in a heritage building and therefore is not wheelchair accessible. There are no wheelchair washrooms on site.
8:30: Doors Open
---
9:00 – 9:30: Registration & Breakfast – Sponsored by World Travel Protection Inc.
---
9:30 – 9:45: Opening Remarks. Brad Dance, THiA President
---
9:45 – 11:00: Keynote – The Need for Speed: Reshaping the Travel & Health Insurance Industry – Sponsored by Nordic Insurance Software
As consumers needs and expectations evolve driven by experiences offered by other industries, travel and health insurance carriers are finding themselves playing 'catch-up' and are now in a race to fundamentally change the way that they do business from the products and services that they offer to the channels and processes they use to distribute and service them, and are increasingly looking to emerging technology as a means to help them get there. This session will discuss some of the key trends impacting the travel and health insurance industry and will provide a view on how industry leaders are looking to achieve a competitive advantage in a newly awakened industry long overdue for change and modernization.
Speaker: Melissa Carruthers, Deloitte
Bio: Melissa Carruthers is a Senior Manager in Deloitte's Strategy Consulting practice and the Canadian Life & Health Insurance Strategy & Transformation leader. She joined Deloitte with over six years of actuarial experience working in both the direct and reinsurance industries where she held roles in product developing and pricing, valuation and biometric research. Since joining Deloitte, her focus has been on life and health insurance strategy, with a particular focus on travel, life and health insurance, where she supports the executive teams of Canadian insurance organizations in their development and implementation of enterprise-wide strategic initiatives. Melissa currently serves as treasurer of the Society of Actuary's Entrepreneur and Innovation section council and is a frequent speaker at industry functions, presenting on topics such as the future of life and health insurance and the applications of emerging technologies in insurance operations. She is a Fellow of the Society of Actuaries and a Fellow of the Canadian Institute of Actuaries.
---
11:00 – 11:20: Morning Break – Sponsored by TitanFile
---
11:20 – 12:20: Panel Discussion – Insurance in a digital world. How insurers and service providers can compete in an ever-changing consumer landscape – Sponsored by Verisk
As travel insurance continues to grow its online presence, there is a growing shift in consumer expectations that raises several key questions: What does this mean? How will it impact your customers and your business? What opportunities (and what threats) exist in this modern marketplace? What can you do embrace technology and stay ahead of the competition? This panel discussion will explore these topics and more as we focus on the latest trends in consumer technology and the impacts they will have on the travel insurance industry.
Panelists:
Estelle Lebar, Shift Technology
Pratheesh Kumar, Blink Innovation
Tommy Lloyd, Medical Travel Compared
Toufic Boubez, MacroHealth
Elliott Draga, Nordic Insurance Software (Moderator)
---
12:20 – 1:30: Lunch – Sponsored by Blink Innovation
---
1:30 – 2:15: Technology Trends to Further Influence and Disrupt Insurance 2020
The insurance industry underwent a digital transformation over the past several years and 2020 is expected to push the envelope even further as we enter the 4th industrial revolution. The year ahead will be an exciting time to be in the insurance space, especially when you consider the next revolution in high speed telecommunications such as 5G; the ubiquity of artificial intelligence; the surge of applications using augmented reality and the invention of technology that will make our planet more resilient.
Speaker: Andrew Lo, InsureTech Innovator and Digital CEO
---
2:15 – 3:15: Industry Insights – Food for Thought
Topics:
Next dimensions for Customer Experience and Cost Control. Sven Thorslund, GMMI Global Medical Management
As travelers are becoming better connected and want more convenience, there's opportunity for customized solutions.
This presentation explores ways to improve customer experience and costs from sales, customer services, cases and claims.
Gaining Actionable Insights by Integrating Advanced Analytics with Research. Stan Ivankovic, Environics Analytics
Big Data was supposed to help organizations make smarter and faster decisions, so why do so many executives find the flood of information paralyzing? Without the right approach, organizations can feel lost while trying to separate the useful nuggets of data from the noise. Stan will explain how to leverage first-party data and aggregated, privacy-friendly third-party data to gain actionable insights. He will describe how organizations can unlock the value of their data and provide examples of clients who have benefitted from these techniques.
Artificial Intelligence Value Delivery. Thomas Gilbertson, Optum
Much of what is written or presented about Artificial Intelligence (AI) falls into one of two camps. It is either inspirational– focusing on what AI may someday be able to do, or deeply technical requiring advanced math and programming skills to understand. Most business people really want to know how they can apply AI to solve real-world problems today. So, how can a business person participate in AI while avoiding the hype and without getting a Ph.D.? In this talk, Mr. Gilbertson intends to dramatically simplify the AI environment for experienced business people so they can immediately begin their journey to realize value by applying AI.
---
3:15 – 3:35: Afternoon Break – Sponsored by TuGo
---
3:35 – 4:50: Startup Showcase
Ali Bozzuto and Bradley W. Adams, KeynectUp
With KeynectUp, travelers are able to access important contact details, policy information, and claims details with one touch on their mobile device, all without downloading an app. Our technology allows travel insurers and assistance providers to modernize fulfillment resources, reduce their paper usage, and meet customers where they are today on their mobile device.
Rainer Takahashi, JAUNTIN'


JAUNTIN' enables insurers to distribute scalable on-demand micro-insurance to their policyholders, either directly, or through brokers or platforms. JAUNTIN' is insurance product agnostic & white-labelled to the insurer or platform, offering seamless digital distribution of the insurance policy.

Stephanie El-Chakieh, Volyse


Volyse is a telehealth company specialized in travel medicine. Our mission is to be a travel health companion in order to let clients focus on planning and enjoying their trip. We aim to ease and innovate the access to travel health support and assure that each traveler has the proper tools for their trips. We want to increase awareness of the importance of being well prepared before traveling.

Ron Glozman, Chisel AI


Chisel is an AI based solution for the global insurance industry. Chisel uses natural language processing and named entity recognition to instantly read complex documents and then extract all of the pertinent data trapped inside those documents. Brokers and carriers can now automate the time-consuming, error-prone tasks that exist in their back office and save 80% or more in operating costs. Chisel is a past cohort member of The Next 36, CDL at the Rotman School of Management, and the Ryerson DMZ, and was recently funded by a leading Silicon Valley venture firm.

Art Harrison, FormHero


FormHero is a rapidly expanding Smart Forms platform that helps transform complex legacy and paper processes into dynamic and elegant digital experiences. We help call centres, claims departments and customer-facing teams create decision-based forms and workflows that not only ensure consistent input, but that also deliver the collected information securely in whatever state is needed; digital, paper or both. Our clients find that they can replace thousands of hours of effort, per-project, by leveraging FormHero to create their data collection process.
---
4:50 – 5:00: Closing Remarks. Tony Abou-Assaleh, THiA Innovation Lab
---
5:00 – 7:00: Networking Cocktail Reception – Sponsored by Manulife
Hear insights from the best executives, experts, and innovators in travel insurance!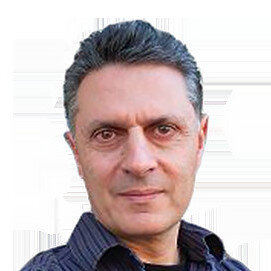 Toufic Boubez
CTO, Chief Product Officer
MacroHealth
Toufic is a serial entrepreneur with three successful exits to his name. He has led product teams, including product management, architecture, development and customer enablement, from inception through multiple major releases. He was a Service Oriented Architecture pioneer and has been passionate about machine learning for over 20 years.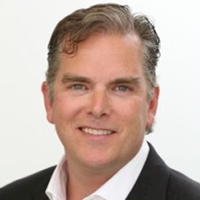 Will McAleer
President
World Travel Protection Canada Inc.
More speakers will be added as they are confirmed. The list of speakers is subject to change.