TitanFile – Your Solution for Secure File Sharing
How can you feel confident sharing your most sensitive documents electronically– large or small? With the rise of data and email leaks, as well as dispersed offices, clients and employees, it's natural to feel uneasy.
That's why we created TitanFile as the ultimate solution for secure online file sharing.
Founded on the belief that security should be easy and accessible, TitanFile lets you feel confident again with unlimited transfer size and storage, detailed audit logs, and algorithms that U.S. government bodies use to store Top Secret documents.
Check out how your organization can benefit from TitanFile and what sets us apart from the competition.
---
Security: Protect your data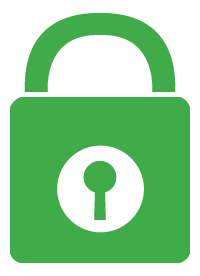 TitanFile was built and designed with security in mind. We are focused on providing an enterprise-quality experience to organizations of all sizes.
We understand that security isn't something that occurs at one point in a process. That's why the TitanFile platform provides protection at the application, system, network and facility level. Our security starts as soon as a user logs-in, establishing a secure, 256-bit SSL connection between your computer and our platform. This is the strongest, most secure form of encryption generally available in Internet browsers on the market in North America today.
TitanFile encrypts all files before they are stored on our servers, using algorithms and schemes that have been approved for encrypting and storing classified information up to the Top Secret level by all US government departments or agencies. In addition, external penetration testing is performed for system security on a regular basis.
---
Privacy: Minimize risk, establish trust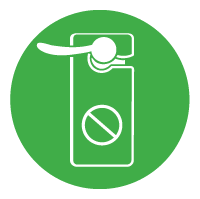 Most file sharing and collaboration solutions are designed so for you to over share. Automatic uploads that send files to multiple users run the risk of compromising confidential information. TitanFile takes a more privacy-focused approach. All documents are by default private, protecting your sensitive data. Items shared within Channels are visible only to the users of your choosing. You are always in control of who is viewing your documents and conversations and you have the ability to remove users and files at your convenience.
Working on a complex project? Select which users should be involved as the project progresses. You can start with a large collaborative effort, and then trim access down to a few vetted stakeholders during the final steps when the most private information needs to be shared.
Additionally, TitanFile provides exportable audit logs that provide detailed insight into when and who has had access to shared files and information – giving you the accountability you require.
---
Collaboration: People and relationships, not files and folders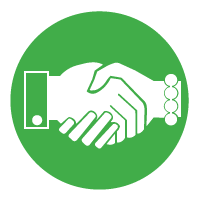 Information revolves around people, relationships and context – why not organize it that way?
TitanFile makes it easy to find what you need, whenever you need it by organizing your content around you and the people you communicate with. We make it easy for you to compile your information for a complete experience that ensures your projects, colleagues and clients are with you, wherever you go.
One of the primary reasons people engage in online file sharing is the need for digital collaboration. TitanFile's collaboration features are built into the platform, allowing users to build Channels and to add and remove users while communicating feedback and comments securely within the Channel. Reduce the need for taking conversations to potentially unsecure locations, including email.
---
Compatibility
TitanFile can be used on most modern devices with Internet connectivity. Use the browser of your choosing, with the flexibility to work across all recent versions of Internet Explorer, FireFox, Safari, Opera and Google Chrome. In addition, TitanFile's cross-platform compatibility extends to Android devices, Blackberry Playbooks and iPads, – no need to install an app.
Get a free 15-day trial.