Why is compliance important?
The rate of data breach occurrences is increasing and this has lead to an increase in the number of identity thefts and other fraudulent activity. To address the growing security and privacy concerns of consumers, industry regulators have enforced strict rules and regulations on businesses to protect private data. Some commonly recognized regulations include ISO 27001, SOC 2, HIPAA, PIPEDA, GDPR, and PCI DSS.
Under these laws, confidential information must always be collected, shared, and stored in a secure manner and only authorized personnel should have access to the information. It's up to each individual business to enforce the proper security measures to keep this data safe. Failure to comply with these regulations may result in huge fines and other penalties.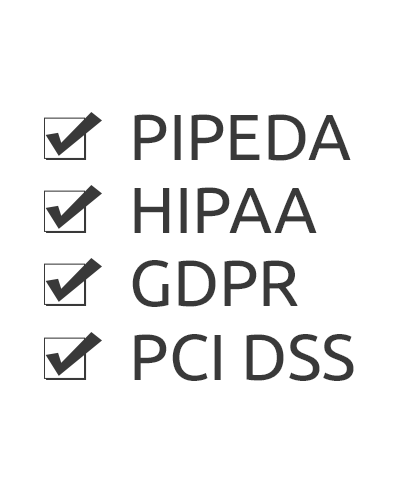 How does TitanFile improve compliance?
TitanFile helps you improve compliance with ISO 27001, SOC 2, HIPAA, PIPEDA, GDPR, and PCI DSS by enabling two-way 100% compliant, secure file sharing and data storage.
When you share files through the platform, you'll have confidence knowing that the files are encrypted in transit and at rest, and stored on your choice of a server in the US, Canada, or Europe.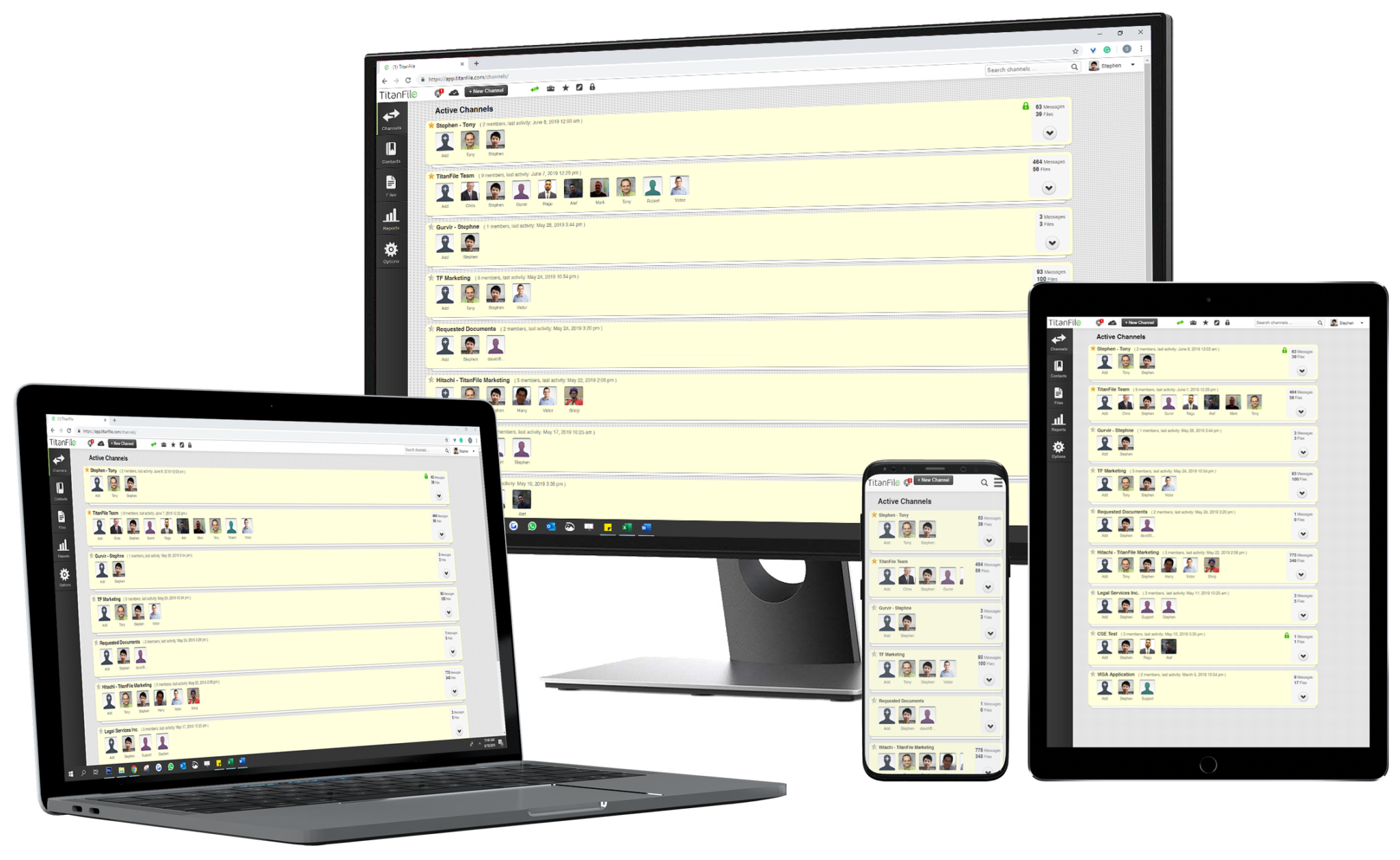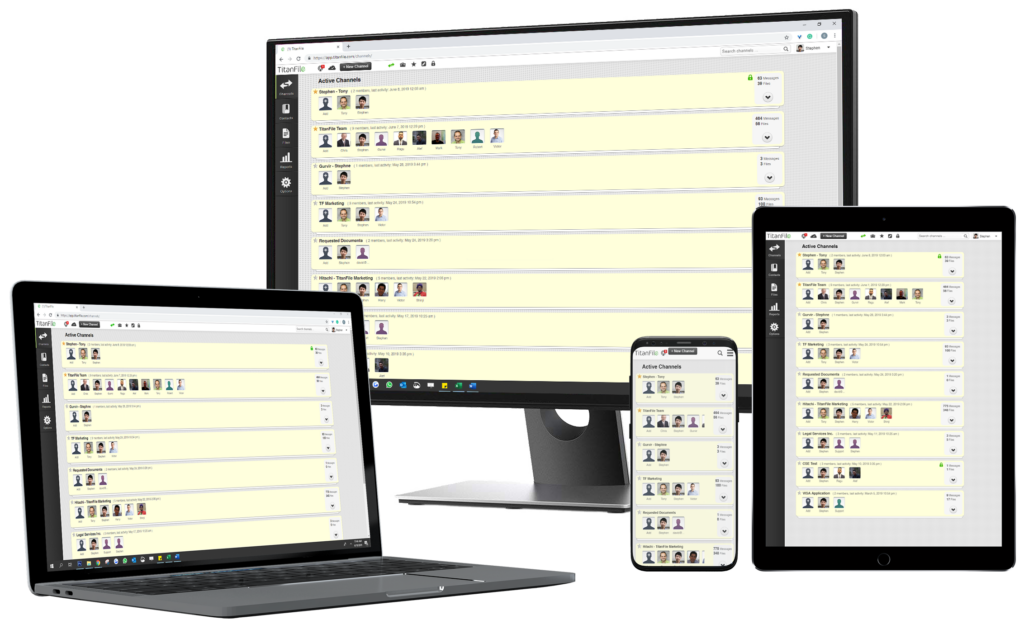 TitanFile also integrates audit logs into all communication channels so you have access to proof-of-delivery of messages and files, and the capability of tracking when files are accessed and by whom.
Ready to improve compliance at your workplace?
Get a 15-day free trial or book a demo today!
Other TitanFile Benefits
State-of-the-art security
Large file sharing and unlimited storage
Blazing-fast upload speeds
Easy-to-use platform
Easy client and staff collaboration
HIPAA, PIPEDA, and GDPR compliant
Outlook integration
Amazing customer support
To us at Dietrich Law, with gigabytes of information to transmit every day, TitanFile is the best, most reliable and safest solution where internet security, privacy and information costs are concerned. TitanFile is easy to use and is always reliable.
We really gauge the success of a product by three main things: reliability, usage and feedback from users. TitanFile has passed all of these metrics with flying colors, and we have been very happy with the solution.
Simple, secure and stress free file transfer at its best.
The TitanFile team has been incredibly resourceful and perfectly responsive at all times. TitanFile is exactly what we needed to grow our business. The move to partner with you and your organization has been one of my better decisions. You know it was a good decision you made in your life or your business when it is hard to remember a time without.
TitanFile allows our firm to react efficiently and securely to demanding legal document distribution and exchange. Our clients and partners embrace the simplicity of this powerful, protected solution.