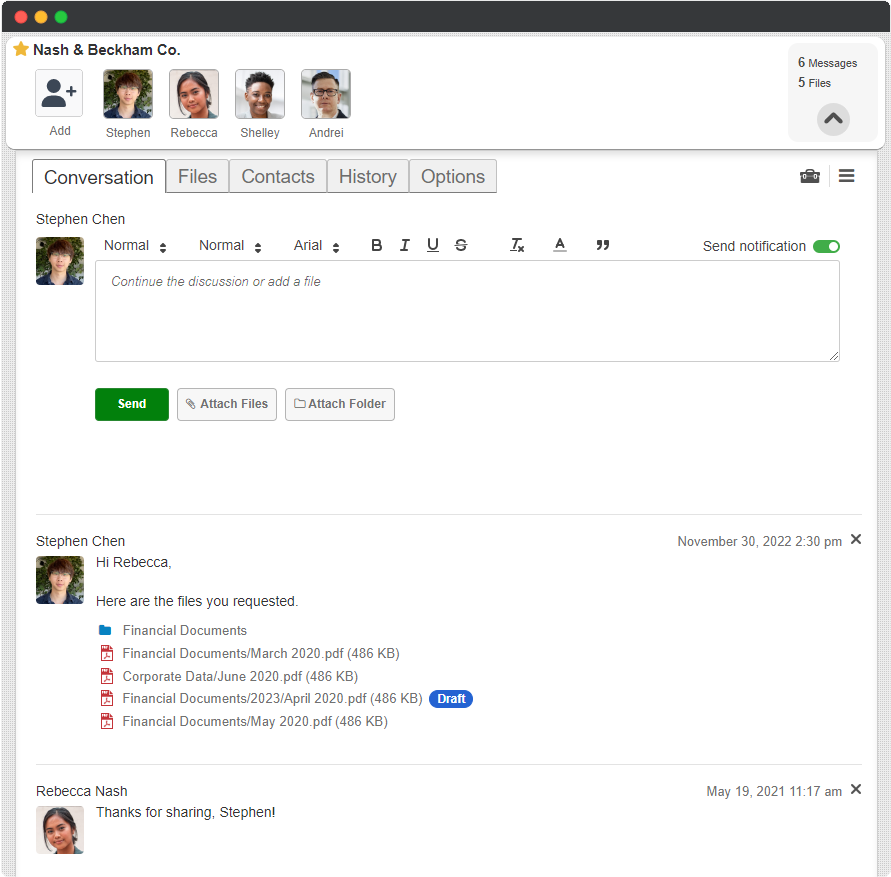 Share files and messages securely with TitanFile!
As easy to use as email for staff and clients
Lightning-fast upload speeds
Send files of any size. No storage limitations
TitanFile at LegalTech 2019
TitanFile is excited to be sponsoring and exhibiting at LegalTech 2019!
LegalTech 2019 Webinar
We'll be hosting a webinar in advance of LegalTech 2019 to overview the TitanFile solution and share how we've helped law firms large and small around the world securely collaborate with their clients.
Date: Fri. Jan 18th at 12pm (noon) Eastern Time.
---
LegalTech 2019
We've made it easier than ever to meet with the TitanFile team at LegalTech, take a look at the schedule below:
Monday January 28
5:00pm – 6:00pm – TitanFile Happy Hour @ Warwick Hotel
All Day: Private Meetings in TitanFile Suite – Schedule a private meeting with our team to get an exclusive consultation about bringing TitanFile to your organization. (Enjoy a beverage on us!)
---
Tuesday January 29
10:30am – 6:30pm – Exhibit Hall – TitanFile Booth #2102
All Day: Private Meetings in TitanFile Suite – Schedule a private meeting with our team to get an exclusive consultation about bringing TitanFile to your organization. (Enjoy a beverage on us!)
---
Wednesday January 30
9:30am – 7:00pm – Exhibit Hall – TitanFile Booth #2102 (America's Hall)
2:40pm – 3:00pm – Legal Innovation Trends & Education Stage Presentation
All Day: Private Meetings in TitanFile Suite – Schedule a private meeting with our team to get an exclusive consultation about bringing TitanFile to your organization. (Enjoy a beverage on us!)
---
Thursday January 31
9:30am – 2:00pm – Exhibit Hall – TitanFile Booth #2102 (America's Hall)
All Day: Private Meetings in TitanFile Suite – Schedule a private meeting with our team to get an exclusive consultation about bringing TitanFile to your organization. (Enjoy a beverage on us!)
New York Hilton Midtown
1335 6th Ave, New York,
NY 10019, USA