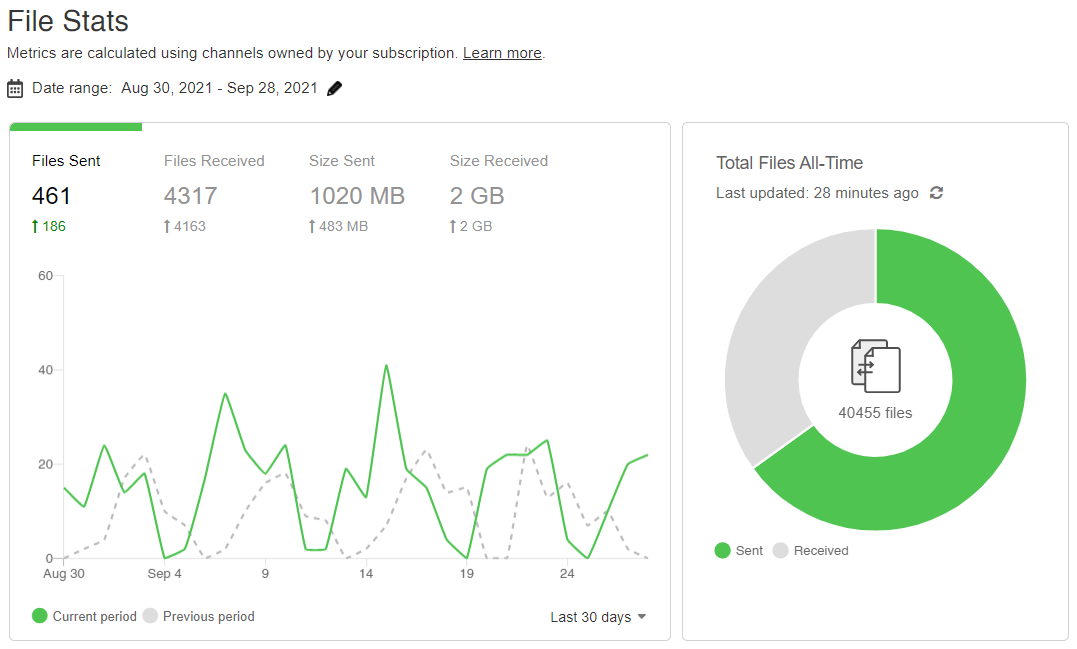 View usage metrics around files and messages
To keep track of how your TitanFile account is being used, the Admin Dashboard enables you to view usage metrics around files and messages shared, which includes:
Number of files sent and received
Number of messages sent and received
Total of information sent and received.
You can set date ranges to compare usage trends over time.
Determine your ROI and cost savings with TitanFile
With any software you adopt, it's important for you to have visibility over how the software is being used by your staff so that you can interpret the value it brings to your organization.
TitanFile's Admin Dashboard gives you a snapshot of system usage metrics that help you understand how your TitanFile subscription is being utilized.