Document Watermarking
Prevent shared documents from being copied or used without permission.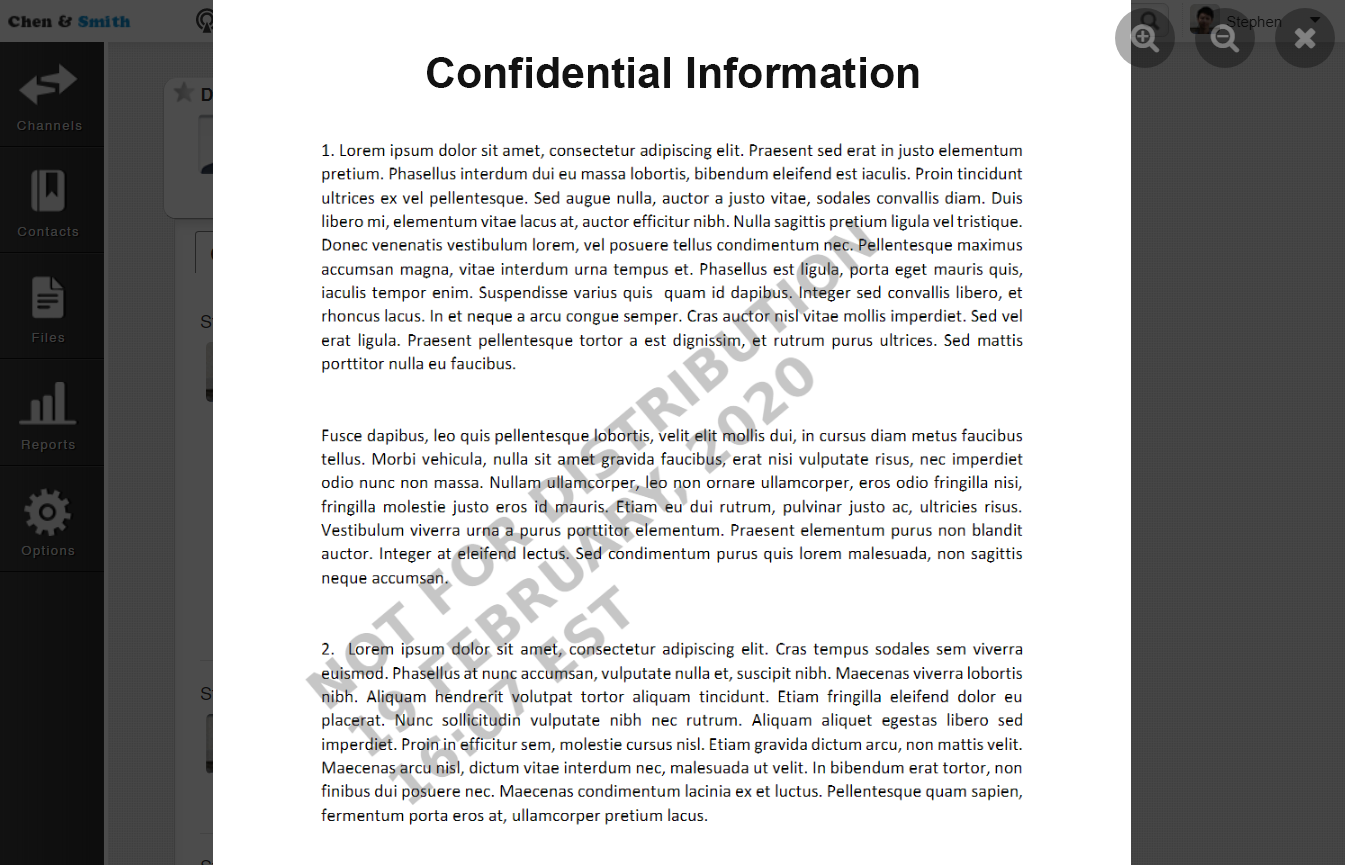 Features that make it easy to protect documents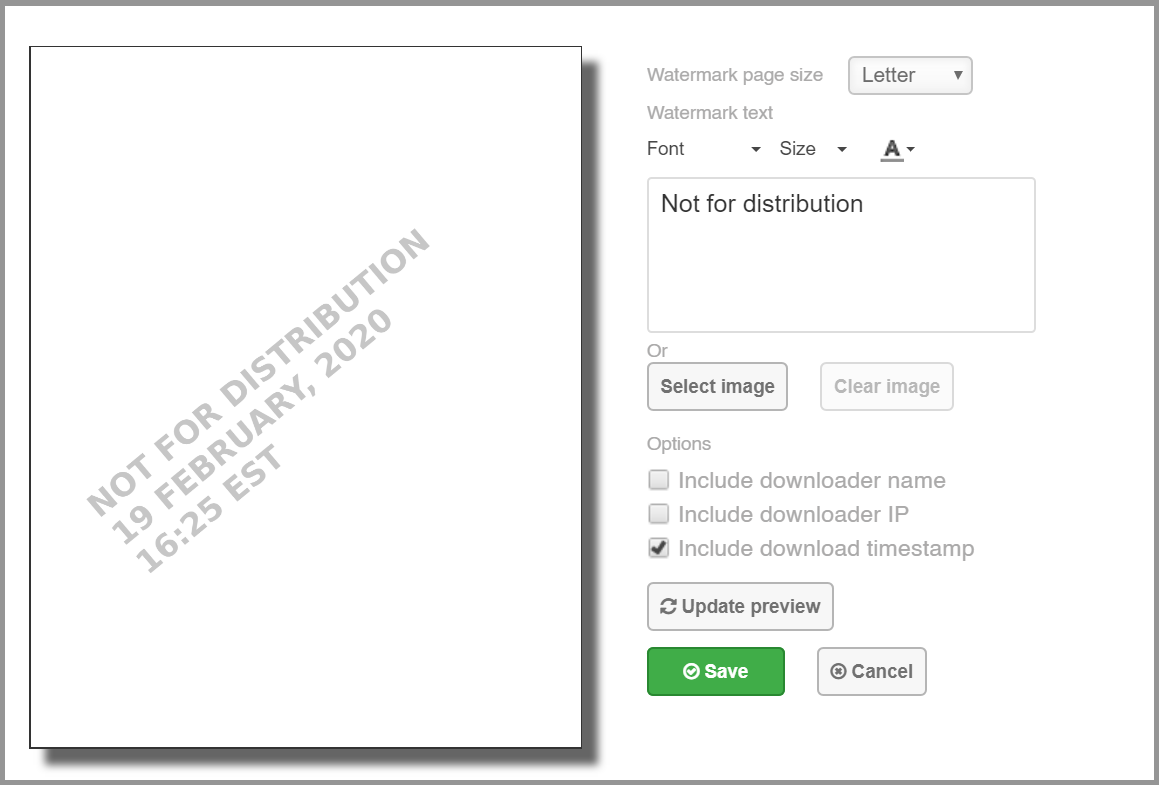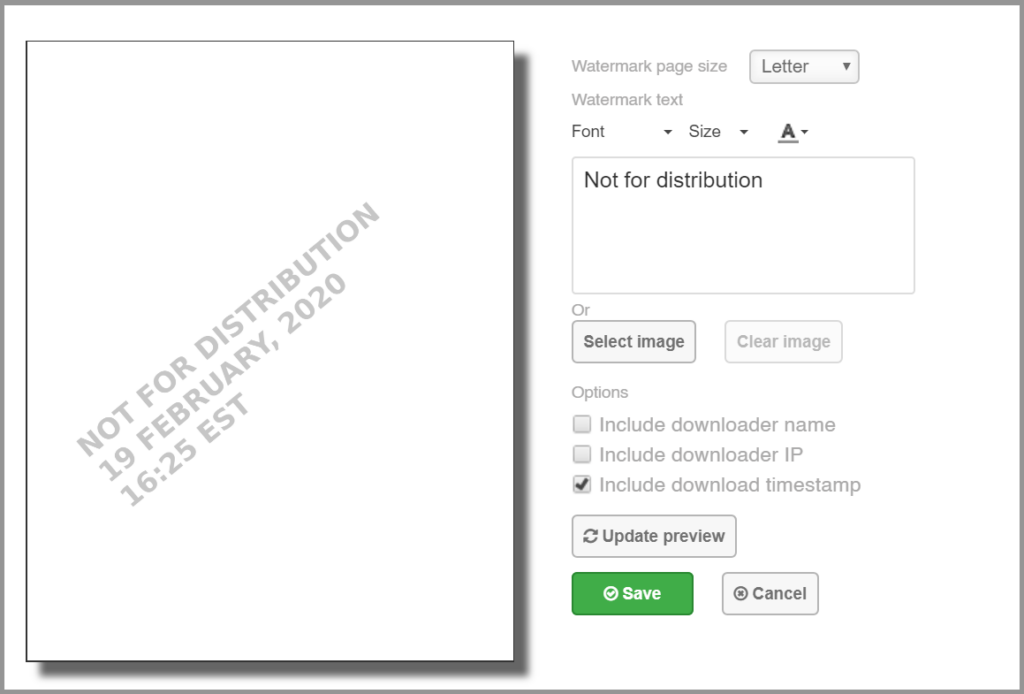 Automatic PDF watermarking
It can be cumbersome to watermark each document before you send them. With TitanFile, watermarks are applied to documents automatically — enabling you to send documents in fewer steps.
You can even include the recipient's name and IP address, and timestamps on watermarks to further discourage the misuse of shared documents.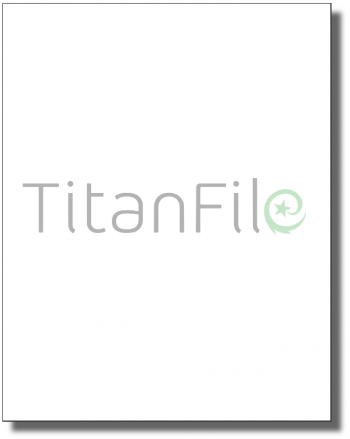 TitanFile allows you to upload your own images to use as custom watermarks for your documents. You can brand your documents using your logo or other images.
See how easy it is to share files securely!
Try TitanFile risk-free for 15 Days. No credit card required.
Get a free trial of TitanFile to:
Automatically watermark uploaded documents
Get documents signed electronically and store them securely
Eliminate the need for a courier, email, or in-person file exchanges
Send and receive confidential files and correspondence
Improve compliance with industry regulations
Access your files from anywhere, anytime
Organize files and correspondence by client and subject matter
We really gauge the success of a product by three main things: reliability, usage and feedback from users. TitanFile has passed all of these metrics with flying colors, and we have been very happy with the solution.