PHIPA Compliant File Sharing and Storage
Why is PHIPA compliance important?
The Personal Health Information Protection Act (PHIPA) is privacy legislation in Ontario that provides a set of rules for the collection, use, and disclosure of personal health information (PHI).
The purpose of the Act is to protect personal health information across the health sector and provide individuals with greater control over how their information is collected, used, and disclosed.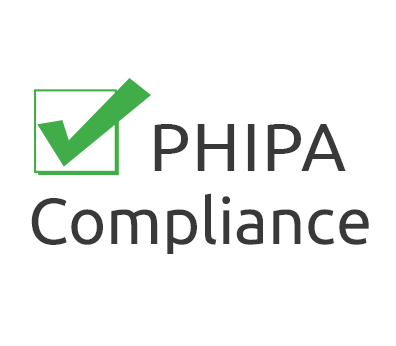 What are the penalties for PHIPA violations?
Individuals found guilty of committing an offence under PHIPA can be fined up to $100,000 USD. For organizations, fines can be up to $500,000.
How does TitanFile improve PHIPA compliance?
TitanFile has an extensive set of policies and controls in place to protect the client's information. Please refer to TitanFile's Security Overview for more information.
The clients have control over what information is uploaded to TitanFile and who has access to it. TitanFile does not have visibility into or knowledge of what users are uploading onto its platform, including whether or not that data is deemed subject to PHIPA legislation. Clients are responsible for ensuring their own compliance with PHIPA.
TitanFile does not access or disclose client data unless at the direction of the client, or if necessary to comply with the law or a valid and binding order of a governmental or regulatory body having jurisdiction. Unless TitanFile is legally prohibited from doing so or there is a clear indication of illegal conduct in connection with the use of TitanFile services, TitanFile notifies clients before disclosing client data so they can seek protection from disclosure.
Note that there is no officially recognized "certification" for PHIPA compliance in the same way that an entity might be SOC, PCI, or ISO certified or authorized. Instead, TitanFile offers its clients information regarding the policies, processes, and controls established and operated by TitanFile to protect the client's data.
Ready to improve PHIPA compliance at your workplace?
Get a 15-day free trial or book a demo today!
Other TitanFile Benefits
State-of-the-art security
Large file sharing and unlimited storage
Blazing-fast upload speeds
Easy-to-use platform
Easy client and staff collaboration
100% PIPEDA compliance
Outlook integration
Amazing customer support
To us at Dietrich Law, with gigabytes of information to transmit every day, TitanFile is the best, most reliable and safest solution where internet security, privacy and information costs are concerned. TitanFile is easy to use and is always reliable.
We really gauge the success of a product by three main things: reliability, usage and feedback from users. TitanFile has passed all of these metrics with flying colors, and we have been very happy with the solution.
Simple, secure and stress free file transfer at its best.
The TitanFile team has been incredibly resourceful and perfectly responsive at all times. TitanFile is exactly what we needed to grow our business. The move to partner with you and your organization has been one of my better decisions. You know it was a good decision you made in your life or your business when it is hard to remember a time without.
TitanFile allows our firm to react efficiently and securely to demanding legal document distribution and exchange. Our clients and partners embrace the simplicity of this powerful, protected solution.