Secure Send
Send emails of any size securely from Outlook™.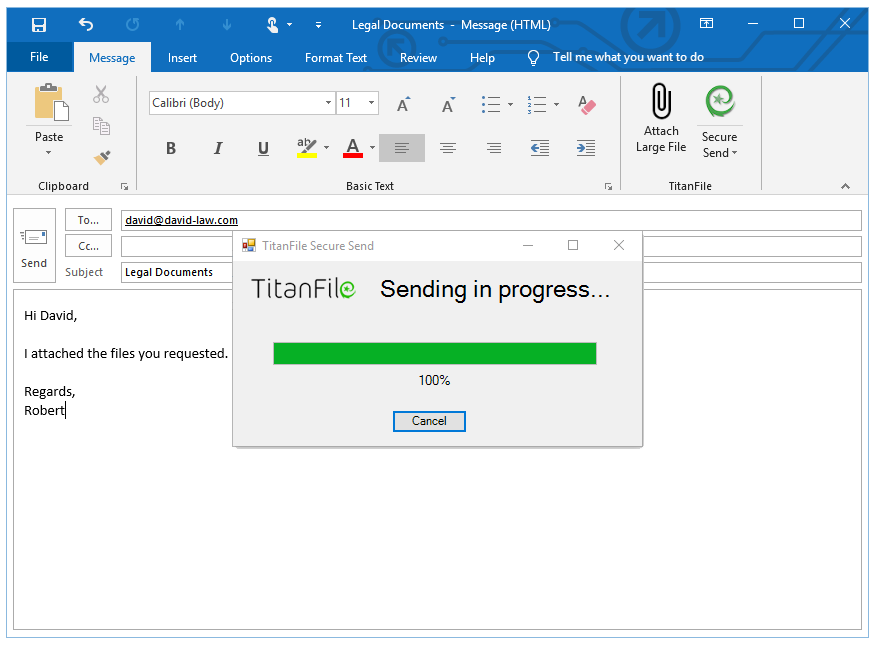 Features that make Outlook™ more secure and efficient
Encrypt 100% of your emails
With the Secure Send add-in, it's guaranteed that 100% of your emails are encrypted to all your recipients despite what kind of encryption they have in place. Confidential emails and attachments are protected from unauthorized access while they're in-transit and at rest so that only you and your recipient will have access.
You'll have peace of mind knowing that you can send secure emails directly from Outlook™.
Send Large File Attachments
Email uses a protocol that was originally intended for sending plaintext-only messages which is why most mailing platforms, including Microsoft Outlook™, impose a file attachment limit of 25MB or less. Chopping up your large files into several pieces and sending multiple emails looks unprofessional.
TitanFile' Secure Send add-in bypasses the attachment limit in Outlook™ and allows you to send gigabytes worth of files to your recipients.
Get proof of delivery and file access notifications
You currently have no way of knowing if your emails were successfully delivered or if the files you sent were even opened.
Secure Send changes this by giving you access to time-stamped audit logs for proof of delivery and sending you notifications when your files are accessed by the recipient.
How Secure Send makes you more productive
Faster turnaround time
You already live in Outlook™ all day long. Now you don't need to switch to another platform to share files securely with your recipients. You can do it comfortably within Outlook™.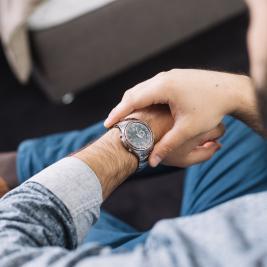 No help from IT needed
You no longer need to ask IT for support when you need to transfer a large file to a client or contact. You can do it yourself— saving you and your IT helpdesk time.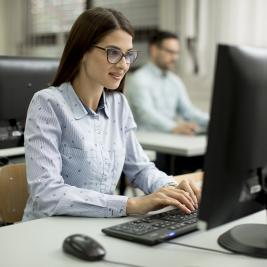 Peace of mind
You work better when you're not stressed out about security. Secure Send ensures that all your confidential emails and attachments are delivered securely to your recipients.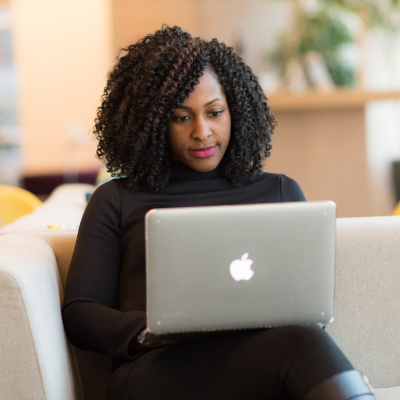 Fast attachment upload speeds
Upload file attachments at blazing fast speeds and reduce your overall waiting times. You end up with more time to be productive.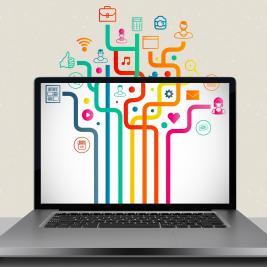 See how easy it is to share files securely!
Try TitanFile risk-free for 15 Days. No credit card required.
Ready to get started? Get a free trial of TitanFile to:
Get access to the Secure Send add-in for Outlook™
Send encrypted emails to all recipients
Send large files through Outlook™
Eliminate the need for a courier, email, and in-person file exchanges
Send and receive confidential files and correspondence
Organize files and correspondence by client and subject matter
[vc_geotwp_country countries_input="CA"]
[/vc_geotwp_country][vc_geotwp_country countries_input="US"]
[/vc_geotwp_country]