Why is WCAG 2.1 compliance important?
Any business that has operations online should ensure its websites are accessible to everyone. The WCAG 2.1 guidelines exist to make web content more accessible to people with disabilities, including but not limited to visual, auditory, and cognitive disabilities. The goal is to provide a single shared standard for web accessibility that meets the needs of individuals, businesses, and organizations globally.
Here is a quick summary of WCAG 2.1 requirements with regard to accessibility:
Perceivable: Information and user interface components must be presentable to users in a way they can perceive
Operable: User interface components and navigation must be operable
Understandable: Information and the operation of the user interface must be understandable
Robust: Content must be robust enough that it can be interpreted by a wide variety of user agents, including assistive technologies
Conformance: The ability to conform to the requirements of WCAG 2.1 by becoming completely accessibility supported
What are the penalties for WCAG 2.1 violations?
Private businesses and federal agencies are not required by law to be compliant with WCAG 2.1 and therefore do not have penalties for non-compliance. However, they are expected to meet certain accessibility standards and failure to do so can result in accessibility lawsuits of up to $75,000 USD. WCAG 2.1 is the gold standard for web accessibility and should be followed.
How does TitanFile meet WCAG 2.1 compliance?
TitanFile's mission is to democratize security by providing a secure and efficient way for individuals and businesses to share confidential information. To make that mission possible, TitanFile complies with WCAG 2.1 standards.
TitanFile was developed with the user experience in mind and has many features to ensure accessibility for everyone, regardless of whether or not the person has disabilities:
All webpages are configured for users with assistive technology to read and navigate the site easier
Each image on the platform has ALT text
Text can be resized up to 200% without loss of content or structure
TitanFile saves all user data when re-authenticating to prevent data loss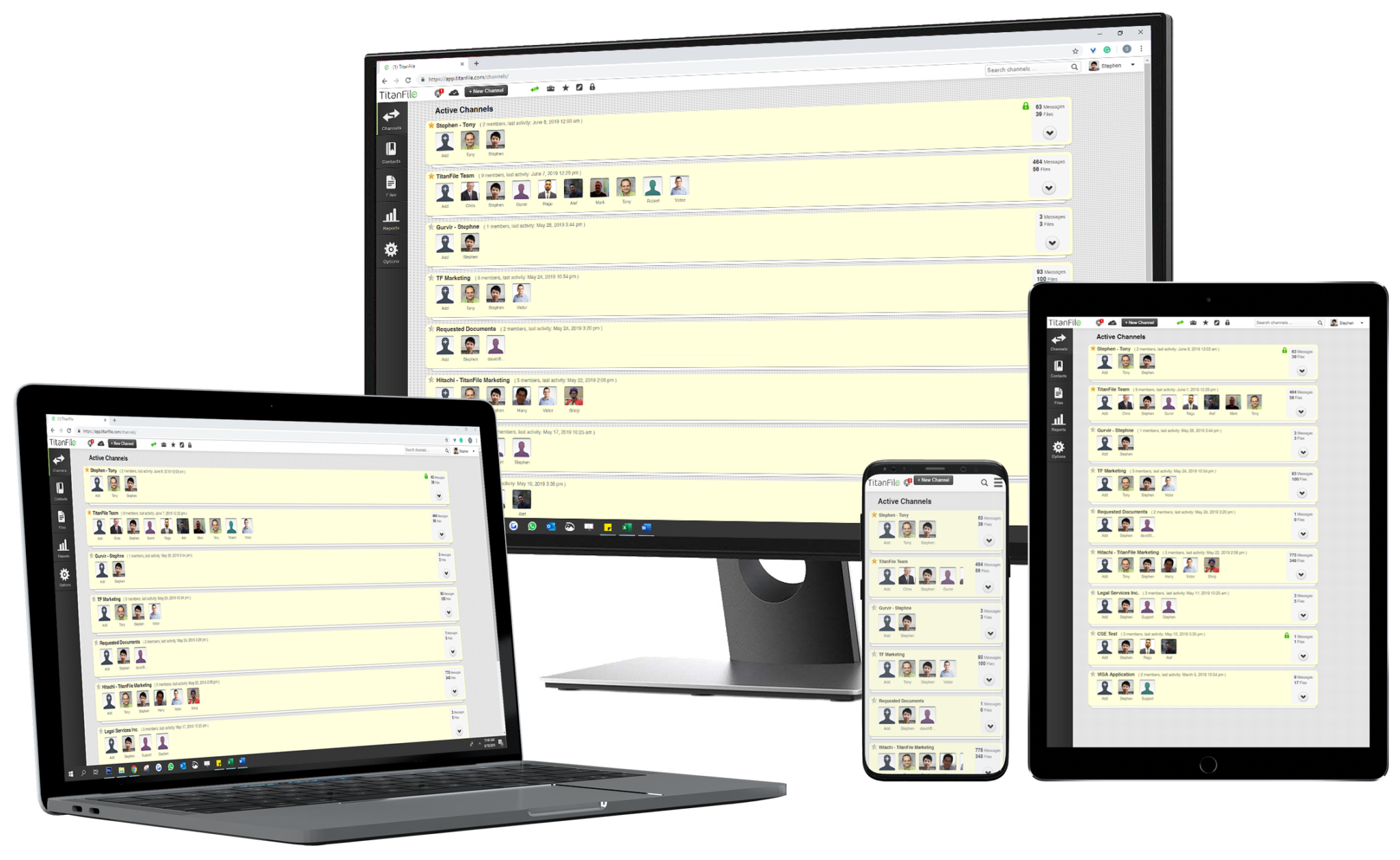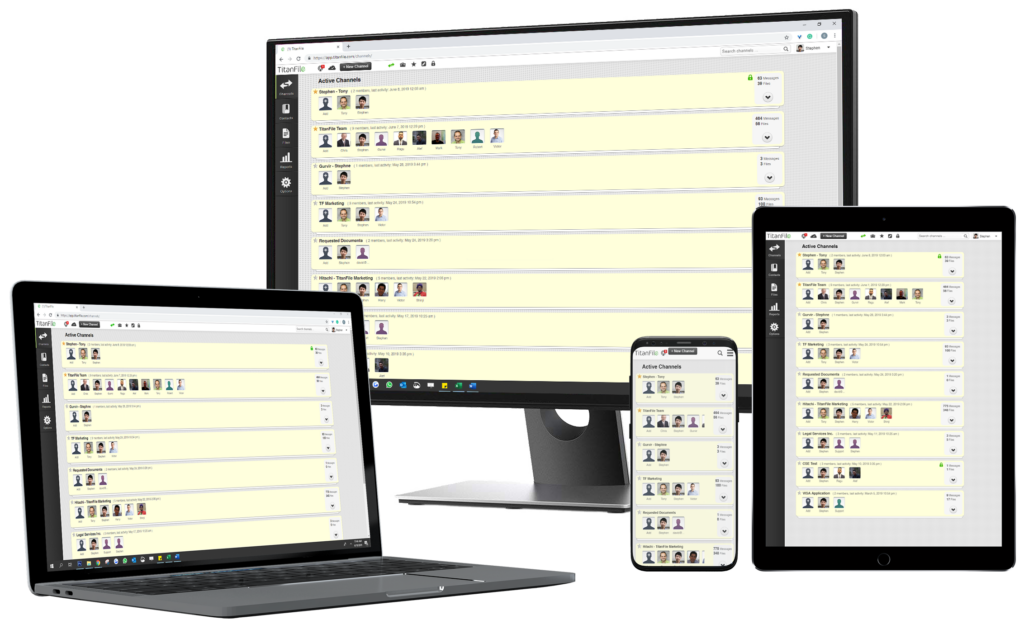 These are only a few of the ways that TitanFile ensures accessibility for everyone, and complies with WCAG 2.1.
Ready to improve file-sharing and accessibility for your staff and clients?
Get a 15-day free trial or book a demo today!
Other TitanFile Benefits
State-of-the-art security
Large file sharing and unlimited storage
Blazing-fast upload speeds
Easy-to-use platform
Easy client and staff collaboration
100% HIPAA compliance
Outlook integration
Amazing customer support
To us at Dietrich Law, with gigabytes of information to transmit every day, TitanFile is the best, most reliable and safest solution where internet security, privacy and information costs are concerned. TitanFile is easy to use and is always reliable.
We really gauge the success of a product by three main things: reliability, usage and feedback from users. TitanFile has passed all of these metrics with flying colors, and we have been very happy with the solution.
Simple, secure and stress free file transfer at its best.
The TitanFile team has been incredibly resourceful and perfectly responsive at all times. TitanFile is exactly what we needed to grow our business. The move to partner with you and your organization has been one of my better decisions. You know it was a good decision you made in your life or your business when it is hard to remember a time without.
TitanFile allows our firm to react efficiently and securely to demanding legal document distribution and exchange. Our clients and partners embrace the simplicity of this powerful, protected solution.