ILTACON 2019 was held at the Walt Disney Swan & Dolphin Resort in Orlando, Florida this year from August 18th – 22nd. This annual educational and networking event brought together professionals from the legal and technology industries and provided the opportunity for collaboration on initiatives to support the practice of law.
Although our team didn't get a chance to visit Walt Disney World during this trip to Orlando, we had the best time at ILTACON! Here's a brief summary of our experiences:
Opening Reception
This year's opening reception theme was A Journey Through Classic TV and it was celebrated in the tradeshow area. Our team decided to participate (as well as show our techy side!) by dressing up as characters from Star Trek — a science-fiction space-travel franchise from the '60s.
We thought we were the only Star Trekkers in the building but when we took a glance across the aisle from our booth, we were ecstatic to see our fellow Starfleet companions from CloudNine! We just had to get a picture doing the Vulcan salutation together.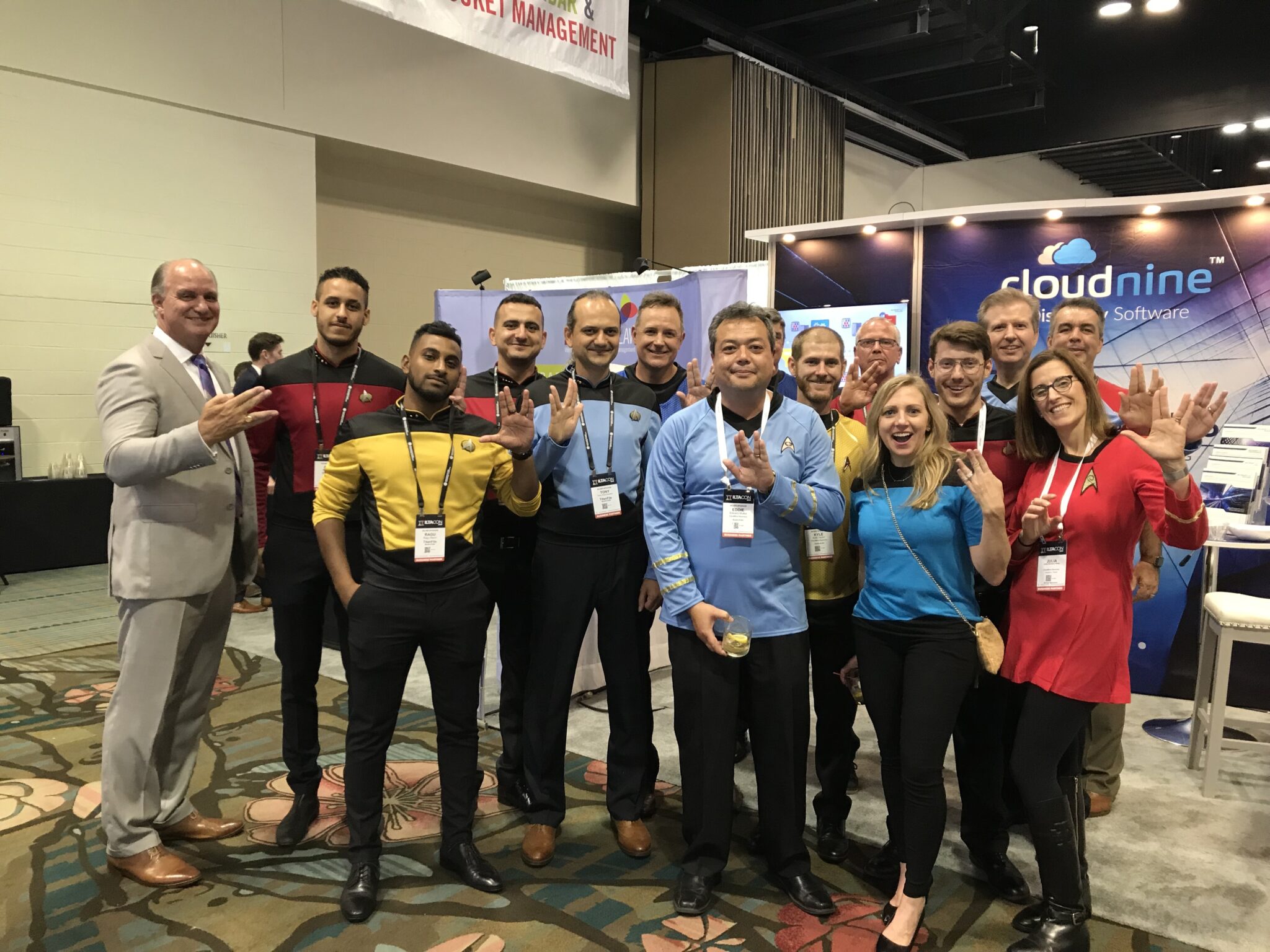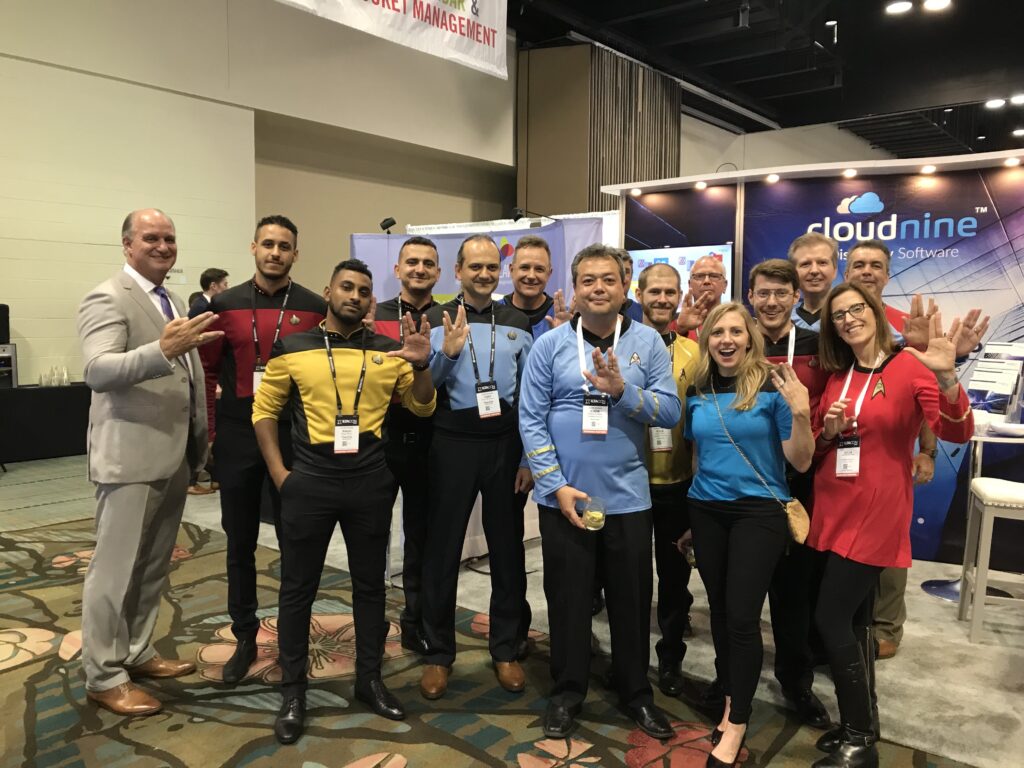 All fun aside, our booth this year was a great hit!
We showed attendees just how much we care about their privacy by handing out webcam covers at our booth. In addition, we had gum packs to give away because sometimes security stinks and requires a refresher 🙂 Both didn't last very long.
Meaningful conversations were also plenty. Our sales team was able to connect with legal and IT professionals, understand their security concerns and share our knowledge and experiences on improving law firm security. We walked out of the conference with a lot of new partnership opportunities.
Education Hub
There were many amazing presentations at this year's ILTA Education Hub.
For TitanFile's contribution, our President and COO, Tony Abou-Assaleh shared his insights with the audience on the topic of Secure File Sharing and Client Collaboration in 2019. As part of his session, he announced some of the TitanFile features that revolutionize the way attorneys and support staff improve client collaboration.
View the presentation slides here:
[embeddoc url="https://www.titanfile.com/wp-content/uploads/2019/09/TitanFile-ILTACON-2019-Education-Hub-1.pptx" viewer="microsoft"]
Reuniting with our clients
As a secure file sharing and client collaboration solution provider for law firms, we had many of our valued clients also attend ILTACON. This was the perfect opportunity to catch up and show our appreciation to them for their business. During one of the nights of the conference, we were able to reunite with some of our clients through a steakhouse dinner. A great meal and some drinks later, it was clear that everyone had a great time.
Share files and messages

securely

with TitanFile!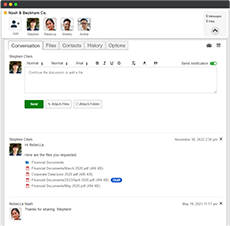 As easy to use as email for staff and clients
Lightning-fast upload speeds
Send files of any size. No storage limitations
Try TitanFile Free