As an accountant, you regularly receive confidential financial information from your clients and you have the obligation to keep it secure.
While you may be accustomed to receiving documents by email, emails actually aren't very secure at all for the purpose, since they go through several stages before finally being delivered to your inbox.
Here's an illustration to help you visualize the delivery process of an email: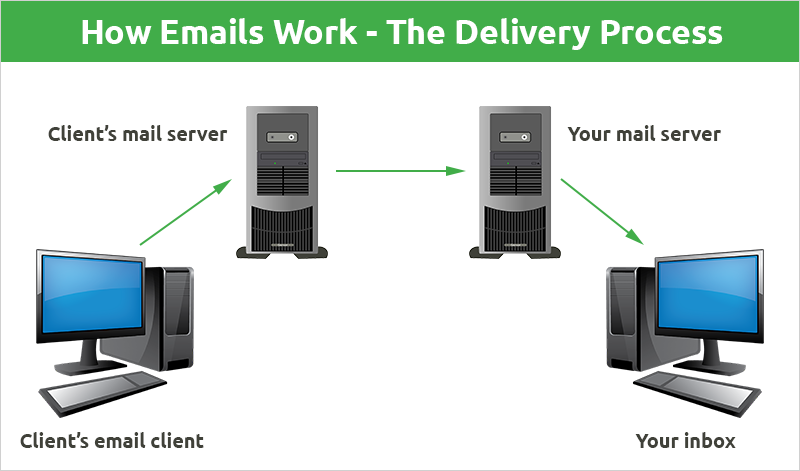 At any point during the delivery process above, the email can get intercepted by unauthorized third persons or parties — putting your clients confidential information at risk. Think of it being similar to sending a postcard, where the information is easily accessible by whoever is handling the postcard or has access to it while it's traveling to its destination.
If any of your clients' information gets leaked, you'll likely be blamed for not providing a secure way for your clients to send you information.
Fortunately, with the changes to technology over the years, there are now more secure and efficient ways to receive documents from your clients.
Accountants use TitanFile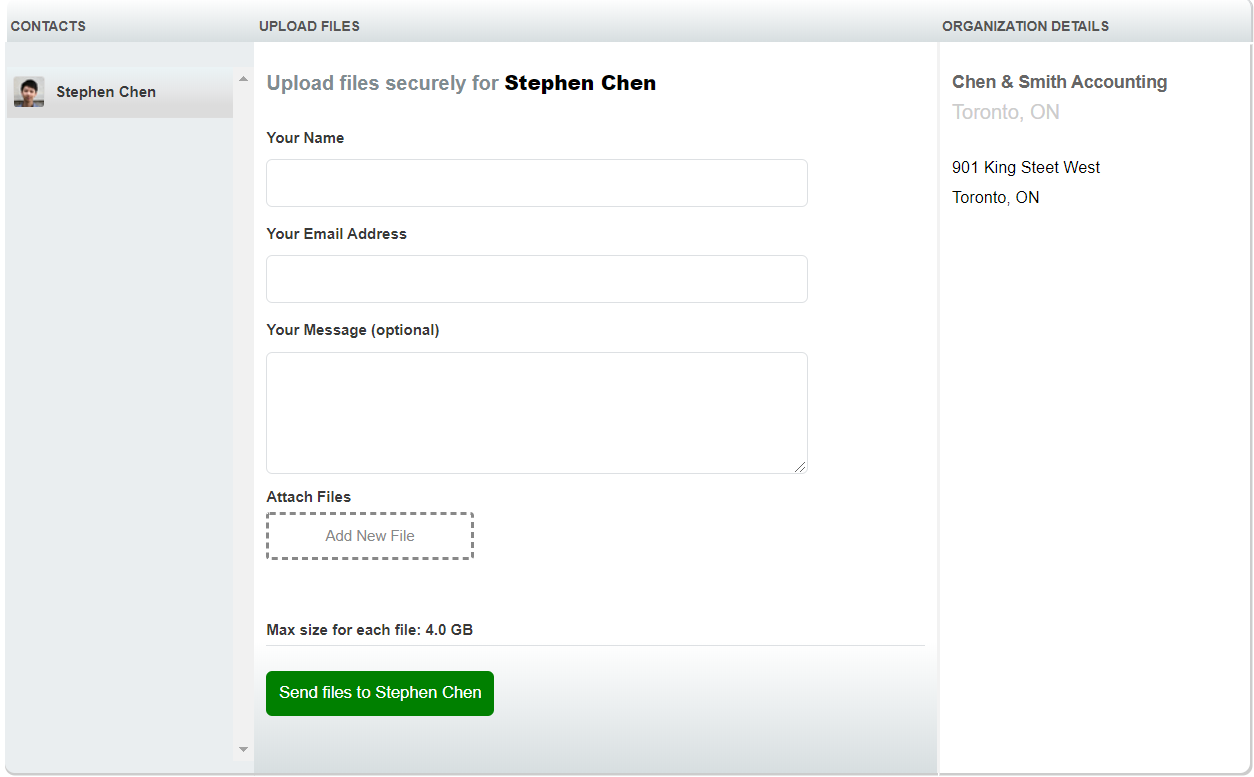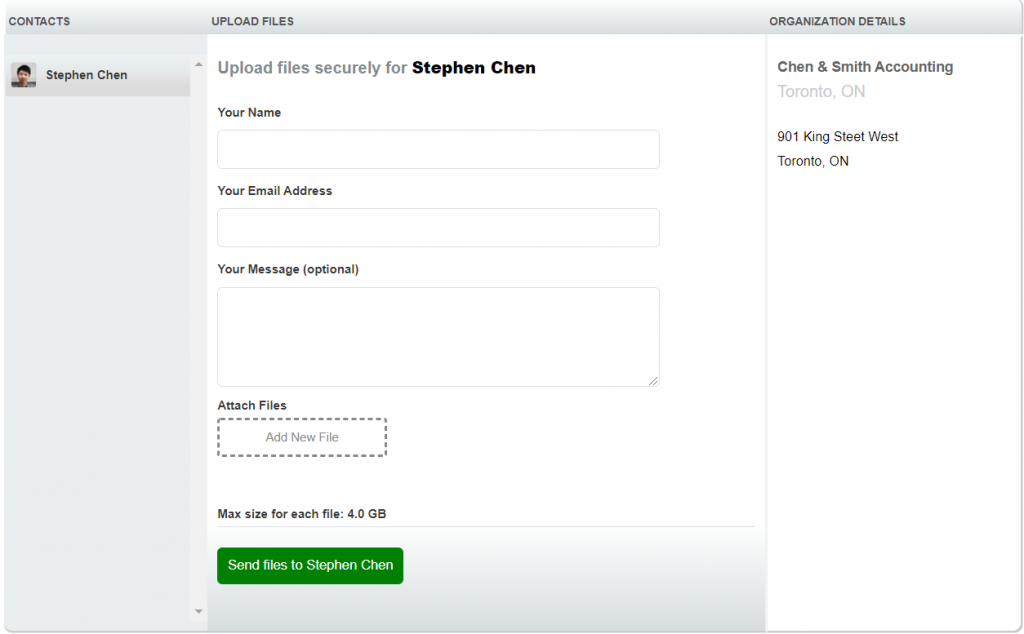 TitanFile's Secure Deposit Box is a secure and easy way for accountants to receive tax-related documents from their clients.
Here's why TitanFile's Secure Deposit Box is perfect for accountants:
Ease-of-use – For you, it's as simple as providing a link to your clients. For your clients, it's as simple as them filling out a form and attaching files. No extra steps required.
Security – The submitted files are automatically encrypted in-transit and at-rest, giving you and your clients the peace of mind that documents are protected.
Organized file submissions – TitanFile automatically organizes file submissions by client, saving you from having to sort files yourself or dig through your inbox to find files.
Unlimited submissions – Whether you have a handful of clients or hundreds of clients, they can all use TitanFile to upload files to you.
Free access to TitanFile until June 19th
COVID-19 may be causing financial hardship to a lot of small businesses and organizations. It's tax season. It's travel season. And it's a health crisis for many. Numerous organizations and their customers have been adversely impacted by this outbreak.
To help these organizations survive COVID-19, TitanFile is offering free unlimited Professional TitanFile licenses to small professional service providers, NGOs, and nonprofits until June 19th.
For more information on the program, including conditions and restrictions, please visit:
Share files and messages

securely

with TitanFile!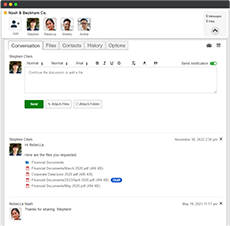 As easy to use as email for staff and clients
Lightning-fast upload speeds
Send files of any size. No storage limitations
Try TitanFile Free