Due to the significant technological advancements in recent decades, the modern workforce is no longer limited to the office. The revolution of remote work has improved lives as employees can maintain a proper work-life balance. 
However, remote work is not all green gardens as it does come with certain security challenges that businesses haven't properly sorted out yet. For instance, the risk of a data breach is much higher when people work remotely.

Unfortunately, most businesses still don't have a formal information security policy to address critical concerns. 
This article will explore some of the most prominent security risks businesses have to deal with and provide some guidance on how to address them. Interested? Let's dive in.
Remote Work Security – Issues & Challenges
Remote work is a win-win situation for all levels of an organization; Employees can work regardless of their physical location, while employers can save costs on office rentals and hire from a global talent pool. 
The COVID-19 pandemic played a major role in the shift from in-office to remote work, as workers don't have to put their health on the line while being dedicated to their jobs. Although there are many benefits to remote work, there are some downfalls.
Businesses have had 2+ years to develop a proper information security plan to cater to risks associated with remote work. Unfortunately, many have not and are vulnerable to breaches. Even under the best conditions, remote work has some security challenges.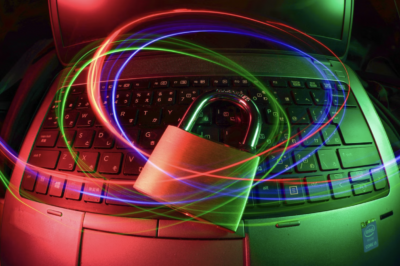 Here are some common remote work security challenges and risks which must be addressed by businesses:
1. Lacking Strong Passwords
Recently, data breach incidents have increased tenfold, primarily due to stolen or leaked passwords. Passwords act as the first line of defence against cyberattacks but insecure ones can have negative implications for your data. It is essential to create strong passwords and safely store them to prevent unauthorized access.
There are several ways to create a strong password, including passphrases, 12+ characters, and randomized symbols. 
However, cybersecurity should go beyond simple password management. Securing your organization is not the sole responsibility of employees but rather all levels of the organization.
2. Communication Barriers Between Non-technical and Technical Teams
As cybersecurity violations continue to occur, enforcing password resets and other disciplinary actions can be difficult- especially when it comes to remote employees. Developing an effective line of communication with remote workers takes time and effort, but should not be de-prioritized. 
With an effective line of communication, employees should feel confident bringing forward information about potential phishing attempts or data breaches to technical managers for swift action. IT departments should be able to take immediate action as soon as remote workers notify them.
3. Unsecure Access to the Internet
Within a remote work setup, workers might enjoy their freedom and prefer working in a cafe, library, or co-working space. But unfortunately, these locations often require them to connect their devices to public Wi-Fi, making them vulnerable to cybercriminals. 
When remote workers connect their devices to public Wi-Fi, cybercriminals can use it to deliver malware directly to any connected device. They can set up imposter networks and trick users into joining these networks, giving them access to their personal data.
An easy solution is using a VPN. Coupling public wifi with VPNs is highly encouraged as it masks your IP address while encrypting your data. With a VPN, the entire network becomes more secure and makes it more difficult for employees to be hacked. 
Remote Work Security Best Practices
Whether you have a remote workforce or plan to go remote in the coming years, here are some of the best remote work security practices you should execute to secure your business. 
1. Developing and Enforcing an Adequate Data Security Policy
It's not a matter of "If" you will be breached, but when. To prepare yourself for the inevitable, it is essential to develop a proper information security policy. Data security policies must outline various security protocols that employers have to comply with in order to protect personal and client information to the fullest extent.

These policies should highlight any consequences in case of non-compliance. The company must highlight how it intends to support compliance, and once your workers understand it, make sure they stick to it. 
2. Equipping Workers with the Right Technology
Establishing a good remote security policy is vital, but it's just the beginning. Businesses must provide their workers with the right technology and tools to stay compliant. 
From password managers to antivirus programs and VPNs, you need to be sure your remote workers have access to the necessary tools to stay secure online.
3. Continuously Updating Network Security
Apart from equipping the devices that remote workers use with all the security tools and technology to keep them secure, the company must also keep its security system up to date at all times. We've seen countless examples of company breaches as a result of non-updated systems. Therefore, enforcing continuous software and hardware updates for employees in addition to investing in mobile device management platforms are best practices. 
4. Regulating the Usage of Personal Devices
Many companies have a BYOD (bring your device) policy in the tech-savvy world. This policy can be a good option, but it has some security concerns for remote workers. 
For instance, these devices might have outdated antivirus programs, or they might not be password protected. Therefore, the BYOD policy should be restricted to employees who are present in the office. For remote employees who require tech, it is advisable to go for employer-provided devices for remote workers as much as possible. 
5. Enforcing the Zero-Trust Approach
Microsoft developed the Zero-Trust Model which relies on the simple principle of "never trusty, always verify." It's used to provide security against ransomware and cybersecurity threats by verifying all source requests.
Microsoft is one of the leading software companies present day and leads by example with this approach. Therefore, IT professionals should treat each remote access request as if it originated from any uncontrolled network and authenticate it accordingly. 
6. Securing All Internet Connections
The Zero Trust Model also applies to unsecured Wi-Fi networks, which should not be allowed under any circumstances. In the event that remote workers use public Wi-Fi (which is always insecure), the company must ensure they use a VPN to secure their connection. 
7. Never Overload the VPN
Overloading your VPN can create obstacles for your remote work security. Therefore, looking for a quality VPN provider with larger server networks is essential. Moreover, it is important to choose a VPN server location close to a company's real location and manage the traffic using split tunnelling. 
8. Encouraging Remote Workers to Use Varied and Strong Passwords
Companies should urge their remote workers to use diverse and strong passwords. It's essential because weak passwords are a major threat to your company's information security if it involves remote work. Using multi-factor authentication in addition to strong passwords is another good option to consider here. 
Conclusion
Developing and enforcing an information security policy is critical. However, educating remote workers and equipping them with the necessary tools and technology is equally essential for implementing an effective cybersecurity strategy. It is crucial for all types of organizations, whether they have an in-person, hybrid, or remote setup.
Share files and messages

securely

with TitanFile!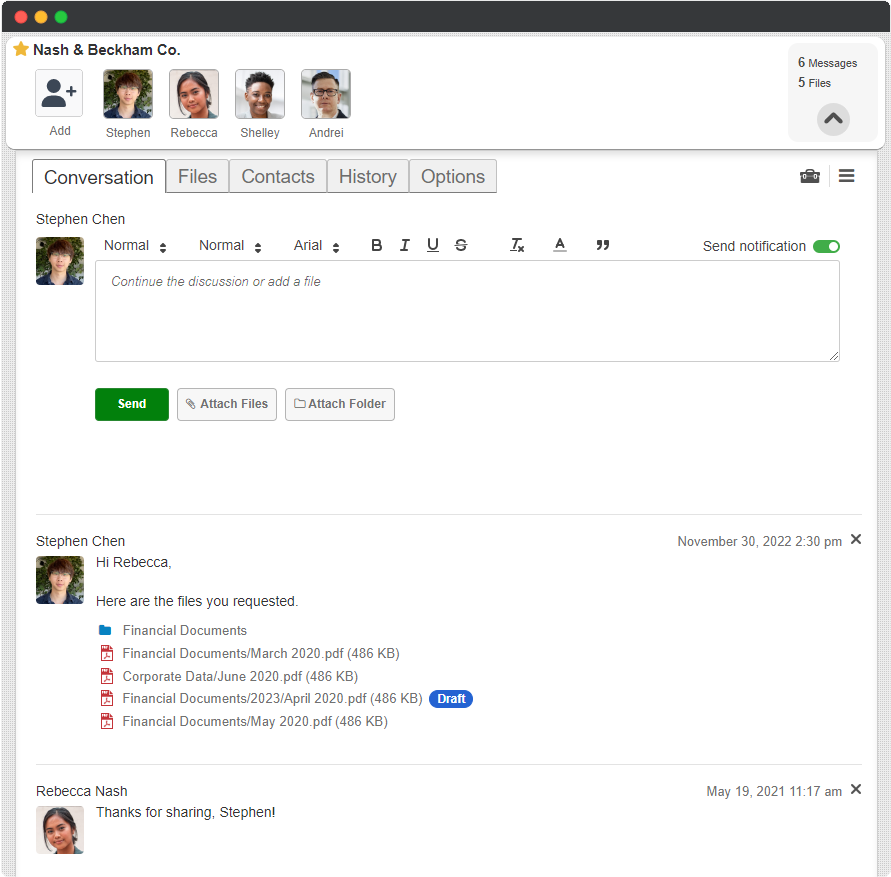 As easy to use as email for staff and clients
Lightning-fast upload speeds
Send files of any size. No storage limitations
Try TitanFile Free