On Thursday, April 27th, 2023, the International Legal Technology Association (ILTA) and TitanFile hosted a happy hour and networking social event in Downtown Toronto, ON. Members of the ILTA Toronto Chapter and Toronto legal technology community were able to come together for a lively evening of cocktails and conversation – fostering new and existing relationships, exchanging innovative ideas, and discussing the latest developments in legal technology.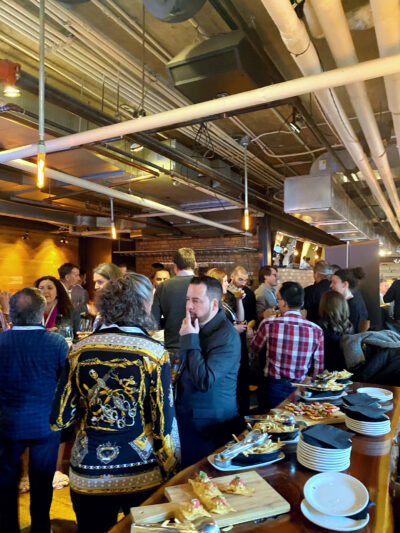 CIOs, IT directors, and legal technology professionals from various law firms across Toronto were among the many guests of the Happy Hour hosted at REDS Wine Tavern – First Canadian Place. As Ginevra Saylor, President of ILTA, said on LinkedIn "The night drew quite the crowd of legal tech enthusiasts discussing everything from innovation to generative AI to the Toronto Maple Leaf's game (that coincided live a few blocks away)".

Missed the event and are interested in learning about the highlights? Read on.
Who Attended?
The ILTA Toronto Happy Hour and Networking Social was well attended by many notable law firms in the city. Some guests included:
Blake, Cassels & Graydon LLP

Borden Ladner Gervais

Cassels Brock & Blackwell LLP

Gowling WLG

Stikeman Elliott LLP

Torys LLP
and more!
International Legal Technology Association (Toronto Chapter)
The International Legal Technology Association (ILTA) is a global organization that provides educational resources, networking opportunities, and technology solutions to legal professionals. The ILTA Toronto Chapter serves legal technology professionals in the Toronto and GTA area and hosts events to support the legal industry in embracing and utilizing technology to improve efficiency, productivity, and client services. This Spring, ILTA and TitanFile teamed up to host a well-attended two-hour social for ILTA and non-ILTA members; Drinks were flowing, apps were passed, and conversation never ended!

Photographed: ILTA President, Ginevra Saylor, and TitanFile Director of Business Development, Victor Abou-Assaleh, delivering speeches to the event audience.
How TitanFile is Helping Law Firms
Recently, TitanFile was awarded the prestigious ILTA Solution Provider of the Year Award – a testament to TitanFile's commitment to delivering innovative and practical solutions that meet the unique needs of the legal industry. Trusted by Top Am Law Firms, such as Marshall Dennehey and Stroock, TitanFile is the one-stop shop for all file-sharing use cases in the legal industry. Law firms choose TitanFile because it is:
An intuitive and self-serve modern user interface that provides a delightful user and client experience without any IT intervention or support
The most secure file-sharing solution on the market as per the SecurityScorecard and we maintain SOC 2 Type II and ISO 27001 certifications
A robust and very capable solution addressing large file transfer, workspace, and ad-hoc file sharing use cases with lightning-fast reliable performance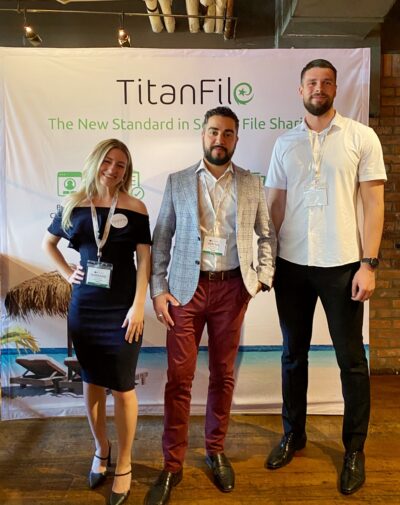 *Photographed: The TitanFile team at REDS Wine Tavern for the Happy Hour & Networking Social. Left: Adrienne Aust, Sales Executive. Middle: Arman Afkhami, Sales Executive. Right: Vlad Matovic, Customer Success Manager.
Reuniting with Our Clients
Our ILTA Toronto Happy Hour & Networking Social was a great success and many familiar faces showed up! The venue was filled with energy as we talked with our valued clients and built new ones. This event served as the perfect opportunity to catch up with you and learn more about how TitanFile has been helping you and your business. Thank you for your continued support!
We look forward to seeing you all at the next event.
Share files and messages

securely

with TitanFile!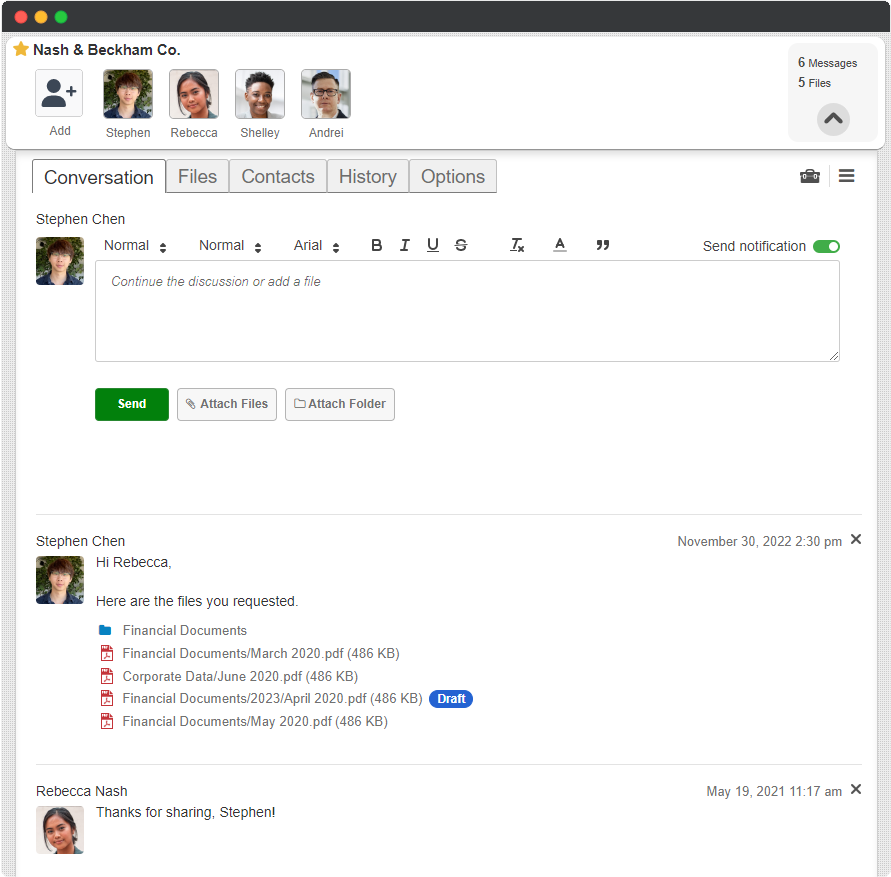 As easy to use as email for staff and clients
Lightning-fast upload speeds
Send files of any size. No storage limitations
Try TitanFile Free