Insurers get clients through some of the toughest times of their lives, but are they fully aware of their own risks and liabilities?
Most organizations today are moving away from paper documents and converting to electronic formats – this is certainly not news, but the implications are worth a thought. So, if filing cabinets are out then what's replacing them? You probably already know the answer…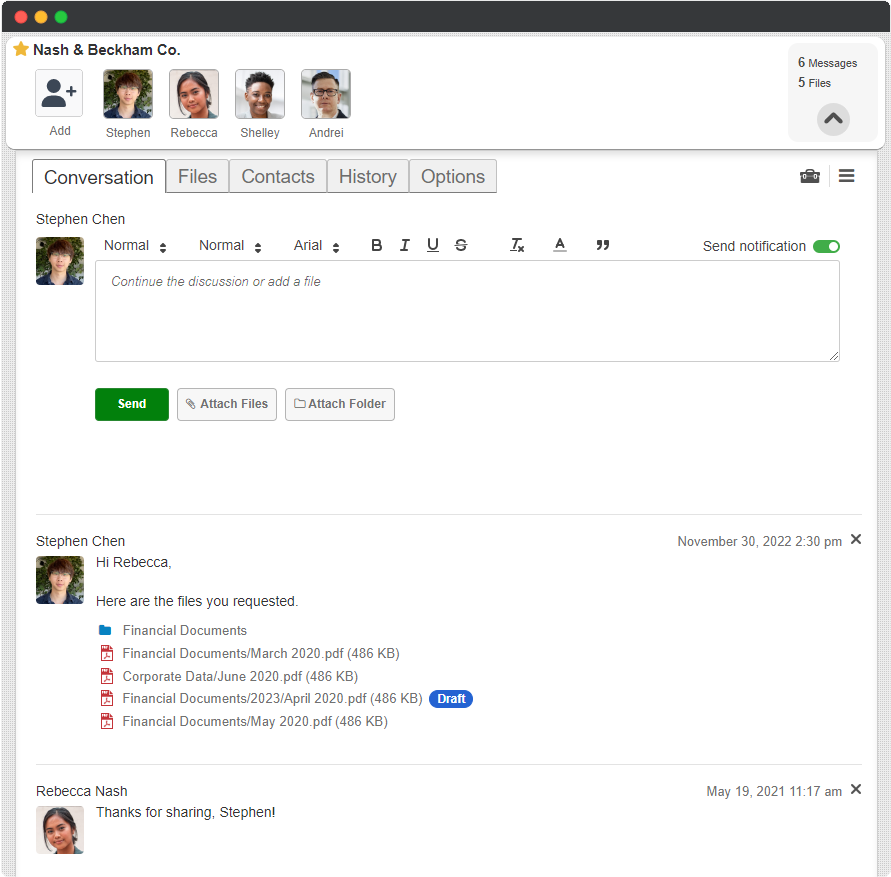 Share files and messages securely with TitanFile!
As easy to use as email for staff and clients
Lightning-fast upload speeds
Send files of any size. No storage limitations
Try TitanFile Free
Meet the modern safeguards: in place of locks we have encryption and instead of keys we have two-way authentication. As the 21st century ushers in a new era of technological capabilities, these security measures become essential for any organization to keep corporate and customer information confidential. Beyond the idea that it is strategically beneficial for a company to keep its data private – organizations are now bound by law to do so. Yes I am looking at you – insurance industry.
Ever heard of the Personal Information Protection and Electronic Documents Act (PIPEDA) or, if you are in the United States, the Health Insurance Portability and Accountability Act (HIPAA)? Well of course you have! Any health organization must be able to maintain compliance with these regulatory bodies or else be put at risk for severe penalties and fines.
Considering the widespread use of electronic data interchange within the healthcare industry, the necessity of security measures becomes much more extensive. Sharing of private information can be in the form of medical records, assistance case notes, policy applications which include medical histories, provider invoices, requests for quotes from suppliers, and the exchange of information between insurers and their third party administrators. All parties within this complicated network must be able to share privileged information securely – very securely. While most firms are using faxing, encrypted mail, or postal services, pressing compliance requirements demand a more comprehensive solution with regards to the use and disclosure of personal health information.
Those who do not comply with HIPAA can be fined up to $1.5 million for repeat violations.
Have I got your attention?
With all this additional overhead and risk, how can insurance companies today remain competitive in the market while at the same time protecting consumers and complying with regulations?
The first step is complete awareness of responsibilities.
Located below are free, comprehensive toolkits for both PIPEDA and HIPAA Legislation. Take a look – you might be surprised to know what you are liable for.
PIPEDA: https://www.priv.gc.ca/information/pub/ar-vr/pipeda_sa_tool_200807_e.pdf
HIPAA:    https://www.hipaasurvivalguide.com/
The second step is finding a solid solution.
With TitanFile, insurers can connect with clients and other partners directly through secure communication channels. These channels also accommodate large uploads – helping large claim files and invoices be shared without clogging up email inboxes. All conversations taking place are auditable, providing an added level of accountability and customer confidence. All files and communications shared through TitanFile are sent over a 256 bit SSL connection – one of the most secure forms of encryption available on the market in North America today.
Every organization holds the desire to reduce costs and be more efficient. TitanFile can help – going paperless while being PIPEDA and HIPAA compliant doesn't have to be hard.
Tell us your thoughts on increased government regulation in the comments below!