What do Channel Expiration Reminders do?
The Channel Expiration Reminders feature gives you the option to receive email reminders regarding channels that you own before they expire. See sample email below:
If enabled, the you will receive two (2) email reminders:
A reminder three (3) days before a channel you own expires.
A reminder one (1) day before a channel you own expires.
How do Channel Expiration Reminders benefit me?
Here are a couple of ways how this reminder can help:
Keeps you up to date on when channels that you own are going to expire and delete so you can notify collaborators if they haven't yet accessed the shared data.
Gives you the opportunity to request from your administrator to extend the channel expiration date if you need longer access
How do I use Channel Expiration Reminders?
To enable the email reminders, go to the Options panel and then select Notifications. From there enable "Notify me when my channels are about to expire" and click Save.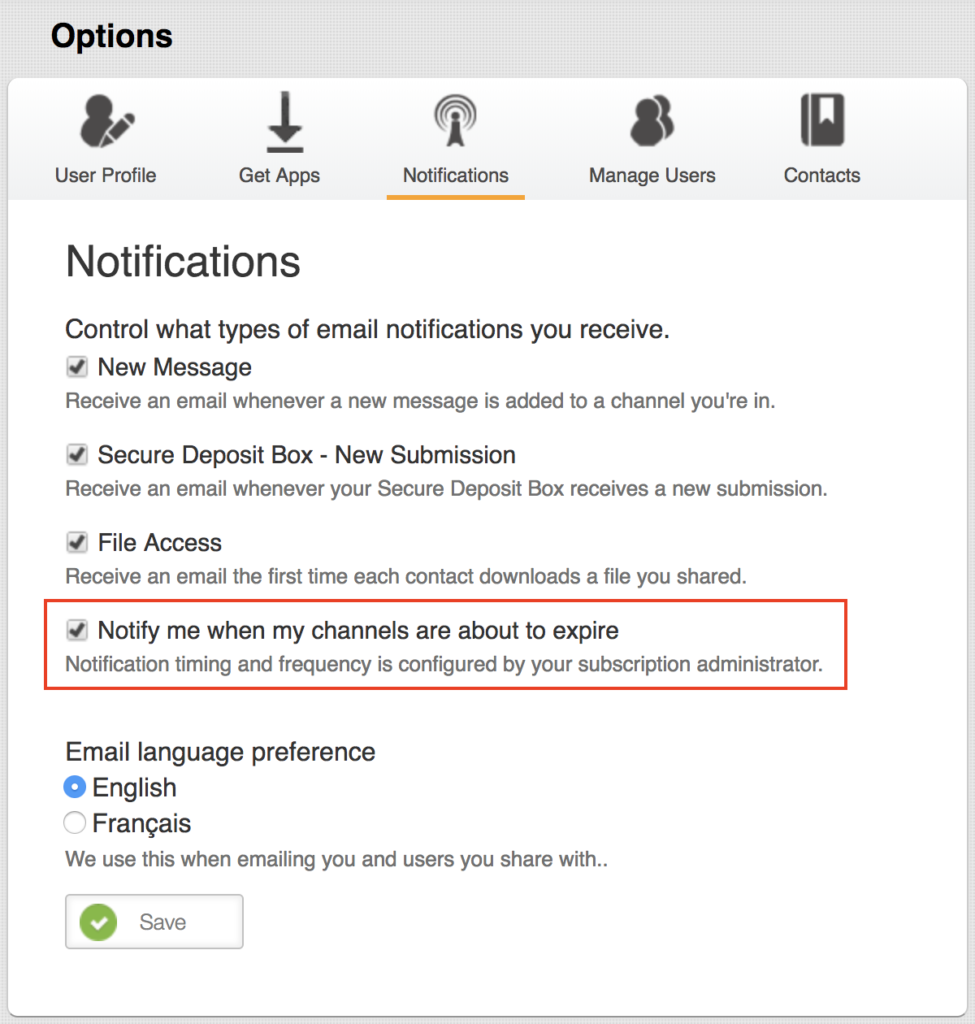 Share files and messages

securely

with TitanFile!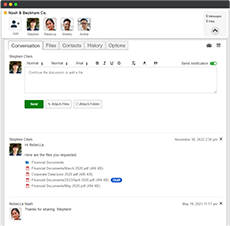 As easy to use as email for staff and clients
Lightning-fast upload speeds
Send files of any size. No storage limitations
Try TitanFile Free