The Travel Health Insurance Association (THiA) recently held its annual conference in Santa Monica, California which is a 4-day event where several professionals from the insurance and tech ecosystems collaborate, exchange knowledge, network, and gain new business opportunities. This year marks the 4th year TitanFile has sponsored this conference and the 6th year it has attended.
Shortly after our departure from the conference, we held an interview with Victor Abou-Assaleh, our Director of Business Development, to discuss some of his takeaways from the conference. If you missed the conference or are looking to attend next year, Victor will fill in your questions with this interview.
1. What is the THiA 2019 Conference?
"THiA is the Travel Health Insurance Association. It's an organization for the entire insurance ecosystem — insurance companies, assistance companies, and suppliers. Once a year, THiA members get together at a conference, which was held in Santa Monica this year. The conference has an educational component and a lot of opportunities for networking and to do business."
2. What was your most memorable moment of this year's conference?
"The most memorable moments for me were catching up with people whom I don't get to see on a regular basis — running into clients and colleagues from other companies."
3. Did you make any new connections?
"Our team put together a full agenda of meetings for us so were able to meet with a lot of prospective customers. We also met with a lot of interesting and knowledgeable people at the various networking functions throughout the conference.
We had really great conversations — some related to business and others to just get to know each other"
4. Did you learn anything from the conference that you found especially interesting?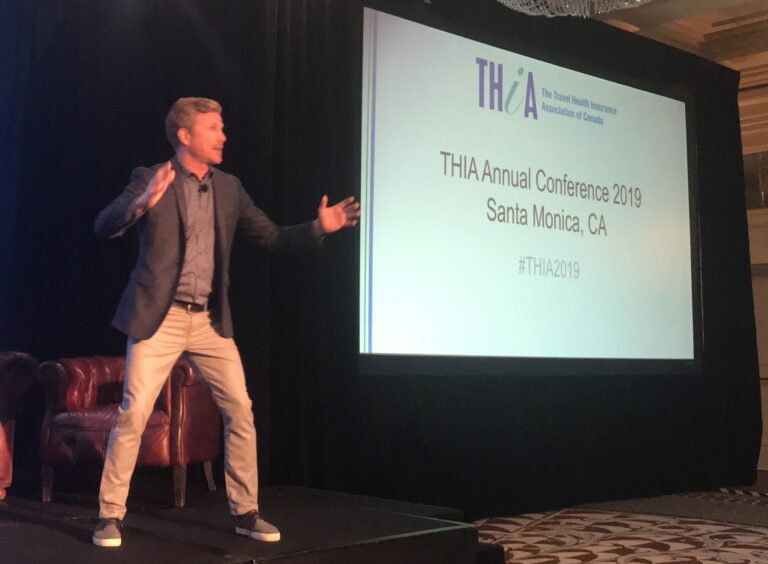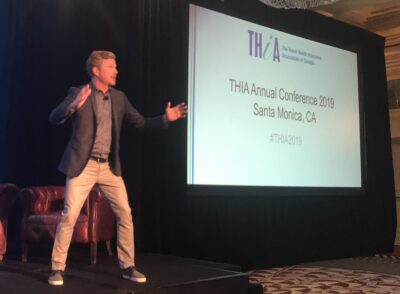 "One of the keynote speakers, Stuart Knight, was a motivational speaker who spoke on the topic of 'how to have powerful conversations.' The moral of his story was that when you have a conversation with somebody, make it count. Instead of saying,
— Hi Stephen, how was your weekend?
— Oh, it was good.
— Yeah, mine was good too.
Ask something like 'Hey Stephen, how was your weekend?' and if he says 'good,' then say 'well, what made it good?' Try to take a genuine interest in people's lives, especially if it's people that you care about whether it be in your personal life or in the workplace. From the educational component of the conference, Stuart was probably my favorite speaker in all of THiA."
5. How do you feel about the overall state of security in insurance companies?
"Shocking. In general, insurance companies are risk-averse and they probably have things in place today that deal with compliance to reduce their risk. I should emphasize that it's not just insurance companies but everyone in the insurance ecosystem. I think the challenge is that some of these companies are really really big and can move very very slowly and some of these companies are really really small and don't have the resources or access to the information to stay up to date."
6. How could their security and compliance be improved?
"Believe it or not, people are still using email to send sensitive documents.  The problem is that sending an unencrypted email is like sending a postcard — any information on that postcard can be accessed by anybody that intercepts or receives that postcard. So, I think there are some compliance issue implications because we're dealing with a lot of medical information. As of last May, GDPR also came into play which is the European compliance regulation which states that you have to have certain controls in place for moving around information in a secure way."
7. Why should others attend next year's THiA conference?
"I had the pleasure of meeting some first-time THiA attendees this year. It's always hard to break into a new group and so I think it's really important that somebody takes under you under their wing and introduces you to people. Both the executive committee and the leadership team at THiA do a really good job of that. The onus is also on us as members of the association to make people feel welcome and help them get value. We want them to return, especially given that one of the 2020 initiatives for THiA is to grow the membership.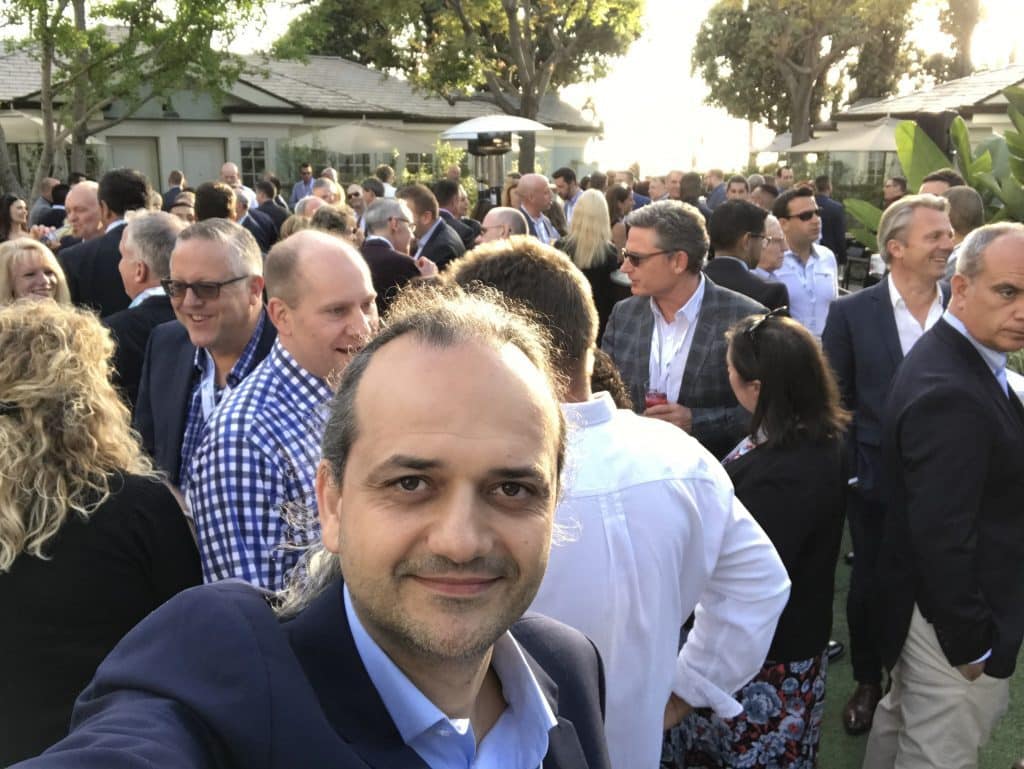 The networking options available at THiA conferences are hard to come by at any other conference. It's really focused on connecting people. There are plenty of social activities that give you the option to network but you have to be social and you have to be proactive and you have to set meetings up in advance and you have to want to work the room. We may go into cocktail receptions and instead of standing by yourself, you need to go and talk to people you haven't met and give a really good, crisp, clean introduction on what you do and take a genuine interest in what other people do."
8. Who should attend next year's conference?
"People who attend the conference are generally business people. It could be people who are directors and VIPs at their organizations or even owners of their organizations. There are a lot of high-level business conversations that happen at these conferences."
9. Coming out of the conference, what do you look most forward to?
"I really had three objectives going into the conference and coming out of the conference follows up on these objectives. The first one is to meet with our existing clients. It's great because everybody's in one place and it's an efficient way to meet and catch up with clients on a social level but also get feedback on how things are going. There is a business and a relationship management component there.
The second one would be to increase and grow our client portfolio and add more value to existing companies that are not currently using TitanFile. I look forward to having high-level business conversations with business leaders about some of the challenges they're having within their organization and seeing if there are areas where we can add value and outcome.
The third piece is generally meeting new people. Out of all the conferences we go to, I probably meet more people at this conference than any other conference, regardless of the size of the conference. I met with individuals from different levels of their organizations — some are in operations, some are in sales, and some are executives. Overall, I enjoy learning about trends in the insurance industry. I think the industry is quite fascinating in itself including all the different components that go into it."
10. What are the details of the upcoming THiA Innovation Summit in September?
"Tony, our President and COO and chair of the THiA Innovation Lab is spearheading the initiative of bringing the Innovation Summit — a one-day tech conference to the THiA membership. The purpose is to add the value of additional networking opportunities for people within the organizations.
What's really good about the Innovation Summit is the fact that we will be able to bring collective knowledge of the entire ecosystem to the stakeholders. It's not 'everybody go fend for themselves' but instead, we're going to share best practices that our industries are using, whether it's to how to set and secure information or other material. I think the big value here is that we're going to have a knowledge bank and access to expertise and knowledge that we wouldn't have easily had access to in the past.
We are promoting this conference not just to business people but to other people such as I.T. professionals, your marketing folks, or people from lines of business or operations that may not attend the annual THiA conference. I think there will be a lot of really great learnings and networking opportunities in this upcoming conference."
Learn more about the THiA Innovation Summit.