Over 50% of all cyberattacks target small to medium-sized enterprises. To make matters worse, studies have shown that enterprises experience roughly 130 security breaches per year, on average. That's a lot of breaches! Yet many businesses continue to use non-secure forms of file transfer such as email and USBs for sending their confidential information online. These methods are proven to result in higher risks of cyberattacks, compromised data, and identity theft. So why risk it?
To prevent valuable information from becoming compromised, and to safely send and receive files online, enterprises should invest in secure file-sharing solutions. These solutions are specifically designed to make large file transfers, and client collaboration easy, and secure for enterprises. There are hundreds of reputable enterprise file-sharing solutions available on the market today. Let's help you find one that users love and IT approves!
Enterprise File Sharing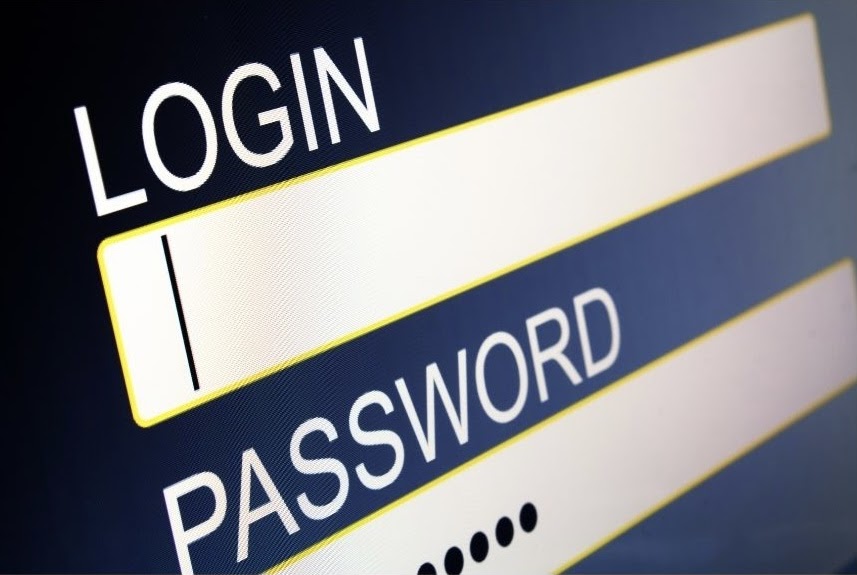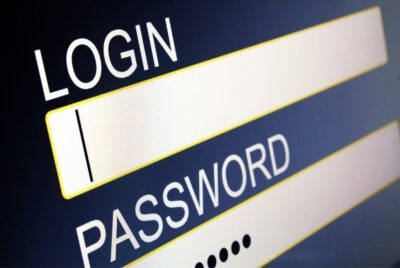 Enterprise file sharing is the secure sharing of documents by enterprises and large organizations through cloud-based software. Enterprise file sharing solutions have features specifically for users who require large file transfers, state-of-the-art security, and compliance standards. They enable corporations, associations, and governments to securely exchange confidential information, collaborate on files, and effectively communicate with clients.
In the era of remote and hybrid work, enterprise file sharing software is the most efficient tool for ensuring client relations are managed easily, speedily, and securely online.
There are hundreds of file sharing solutions available on the market today. For enterprises, only a select amount will meet the requirements and qualifications for your business needs. This article lays down the best secure file-sharing software for Enterprises.
Here is a list of the best enterprise file sharing software for you to choose from in 2023:
1. TitanFile
TitanFile is an award-winning secure file-sharing solution for enterprises. The platform is utilized by highly regulated industries such as IT professionals, accounting firms, law firms, and government bodies. The key features that differentiate TitanFile from other file-sharing solutions are state-of-the-art security, large file-sharing capabilities, and end-user ability.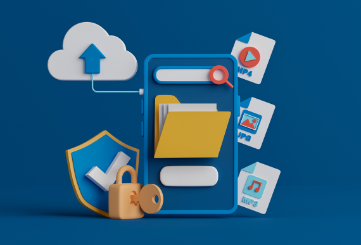 Unlike Dropbox and other solutions, TitanFile has top-tier security which includes AES 256-bit encryption in transit, at rest, and end-to-end. For businesses that must meet security compliance requirements, TitanFile's customer-managed encryption keys ensure those requirements are met. With CMEK, data is in the sole possession of the user; TitanFile and unauthorized personnel have no access to user data, ensuring it is protected to the greatest extent. Additionally, TitanFile is SOC 2 Type II, ISO 27001, ISO 27017, ISO 27018, HIPAA, PIPEDA, GDPR, PHIPA, WCAG 2.1, PCI DSS, and AODA compliant.
If sharing large files is part of your day-to-day work, you need a solution that will make the process seamless. Many enterprises continue to use email for sharing files, however, it has been proven that email is not only inefficient for sending large files but also poses security risks due to the lack of encryption. On the contrary, TitanFile's large file transfer capabilities make file-sharing easy, fast, and secure. TitanFile's Outlook plug-in allows users to send and receive large files securely without having to leave their inboxes. TitanFile also offers unlimited storage and large file uploads- no matter the size, format, or volume! Say goodbye to zipping files forever.
Most importantly, TitanFile was developed with the end-user in mind which means it was created for users to spend more time on work that matters and less time spent with customer service. The platform is very intuitive and easy to use regardless of skill level. Not everyone is technologically adept, and TitanFile makes sure that even non-technical users can easily and seamlessly share files online.
2. Files.com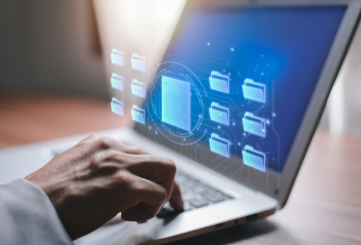 Files.com is a file transfer automation and integration platform for Enterprises. Current users range from accounting to engineering, and marketing professionals. Files.com's file-sharing capabilities enable seamless file transfers between users, teams, and organizations. Their key MFT features include two-factor authentication, which provides additional security for account authentication, and automation.
Most users find the platform to be extremely fast and reliable depending on the browser used (Google Chrome has been recommended for Files.com speed over Microsoft Edge). However, if you're looking for affordable options that provide important features, this solution may not be the one for your business. Without upgrading to a "Power" or "Premier" plan, users will not have basic features such as HIPAA compliance, granular permissions, watermarking, or a service level agreement (SLA) for basic support. For solutions with inclusive plans and compliance at a competitive price, keep reading.
3. Google Drive for Enterprise
What can't Google do? Google Drive has now extended itself into Google Drive for Enterprise- a business cloud solution that includes upgraded file-sharing and cloud storage capabilities. The key features are enhanced collaboration and app integrations, with an impressive 60+ integrations on the platform. The solution is designed to work seamlessly with other Google products such as Docs, Sheets, and Slides. As well as integration with Microsoft Office 365. With these integrations, users are able to track collaboration in real-time by viewing who is commenting, editing, and sharing documents. For Enterprises that require audit logs, Google Drive's collaboration features should do the trick.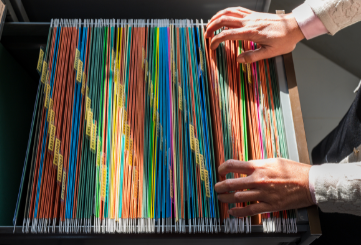 Unfortunately, Google Drive is not very intuitive when it comes to content migration. If you're reading this article, you are most likely already using a different solution for file-sharing and looking for a better alternative. If Google Drive for Business is your choice, you will need to consider the time investment transferring data will take.
Google Drive for Business is a standalone repository which means it does not have the ability to host content from other companies (i.e. Dropbox, TitanFile). If your team is currently working with a different solution, they will have to migrate all of their content into Google Drive Business manually. This process can have a negative effect on employee workflow and habits, be time-consuming, and risk slow adoption of the platform.
As an Enterprise, you need a solution that makes every aspect of file-sharing seamless, including transitioning. For that reason, you should consider alternatives on this list.
4. Dropbox for Business
Dropbox for Business is a leading file sharing and collaboration platform. If you have been looking for a file-sharing solution online, there's no doubt you have come across Dropbox on Google's results page. But besides having good SEO and paid marketing, is Dropbox for Business really the superior solution? Like Dropbox Pro, Dropbox for Business offers advanced file sharing features for solo professionals. Additionally, it equips businesses with tighter admin controls, sharing settings, and team features. A key feature offered by Dropbox for Business is the hundreds of app integrations offered online. Users can seamlessly transition from sharing files to attending Zoom calls, all in one centralized location.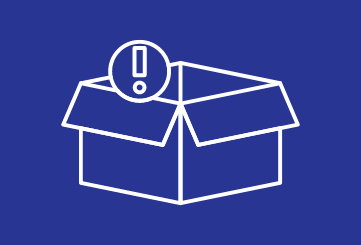 There's a reason "Dropbox Alternatives" has a global search volume of nearly 10,000 searches per month on Google. Although Dropbox for Business is a great Enterprise solution, there are some drawbacks that may be worth considering. If you are less interested in in-app integration and more focused on a file-sharing solution that has top-tier security, then you may want to consider other options.
Although Dropbox for Business has 256-bit AES encryption like other solutions (i.e. TitanFile), Dropbox for business possesses the encryption key which grants them access to your data. As well, the platform does not have built-in anti-virus scanning to detect and prevent viruses from attacking your account information. If you want the most secure solution for managing your client's confidential documents, scroll down.
5. FileCloud
FileCloud is an enterprise file-sharing, sync, and backup solution. Common users include universities, law firms, and accounting professionals. Through FileCloud, enterprises can get data governance, granular controls and remote access. Similar to Dropbox, users can host this software on public and private providers. Storage capabilities also synchronize on-premise and cloud-based storage for your data.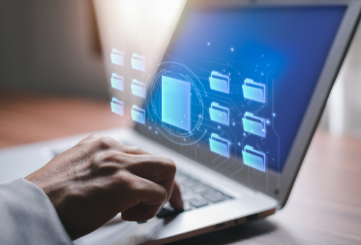 FileCloud syncs files across all device types including desktop, tablets, and mobile devices for easy access to files regardless of your environment. For the professional on-the-go, this solution is a great option.
However great their capabilities are, if you're an enterprise that needs to communicate with external clients frequently, this solution may be worth reconsidering. Compared to other solutions, FileCloud grants limited access to tools for external clients. In contrast, client portals for accountants, such as TitanFile, offer free client accounts with two-factor authentication and data retention, so client collaboration is made easy and secure. Contrarily, FileCloud does not have these features for external clients.
Therefore, if you require an online client portal that serves the best interest of you and external clients, it's worth considering other options mentioned on this list.
Conclusion
There are hundreds of enterprise file sharing solutions on the market today, and although having options is welcomed, it can be overwhelming when trying to find the right one for your business needs. Enterprises require file sharing solutions to enable seamless client collaboration, large file transfers, and security compliance. The options listed above are the best available business-focused cloud-based file sharing solutions that meet enterprise requirements. Now, it's up to you to take the next step!
We recommend taking advantage of TitanFile's 15-day free trial to experience seamless and secure file sharing.
Share files and messages

securely

with TitanFile!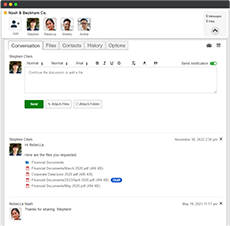 As easy to use as email for staff and clients
Lightning-fast upload speeds
Send files of any size. No storage limitations
Try TitanFile Free