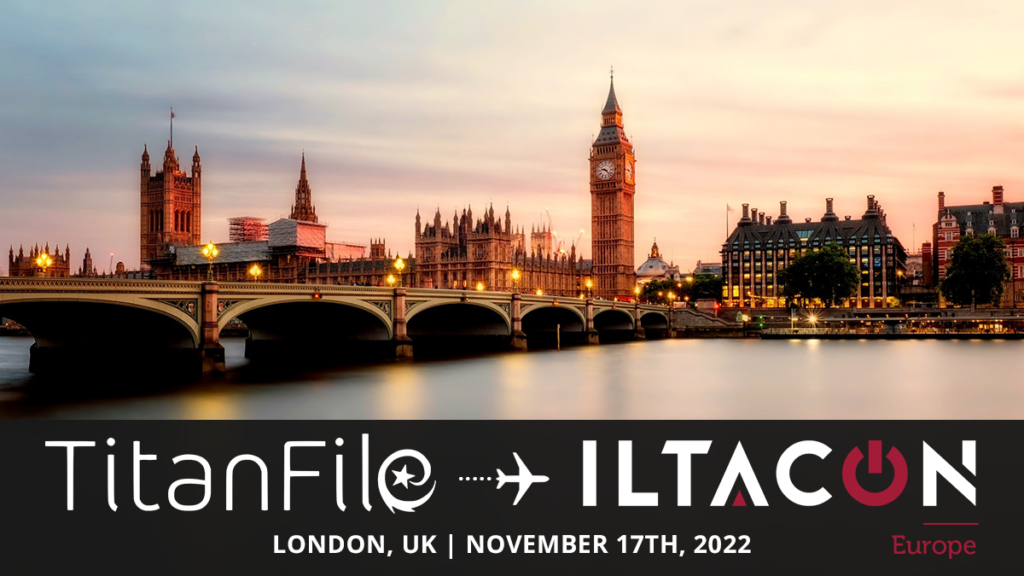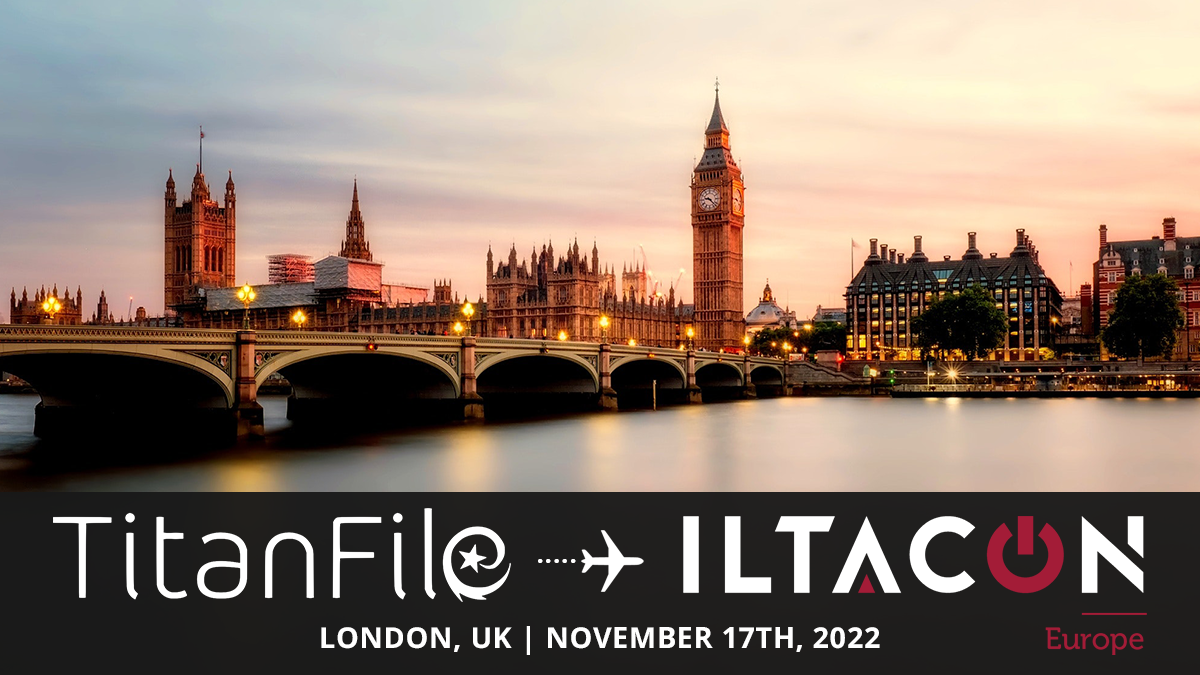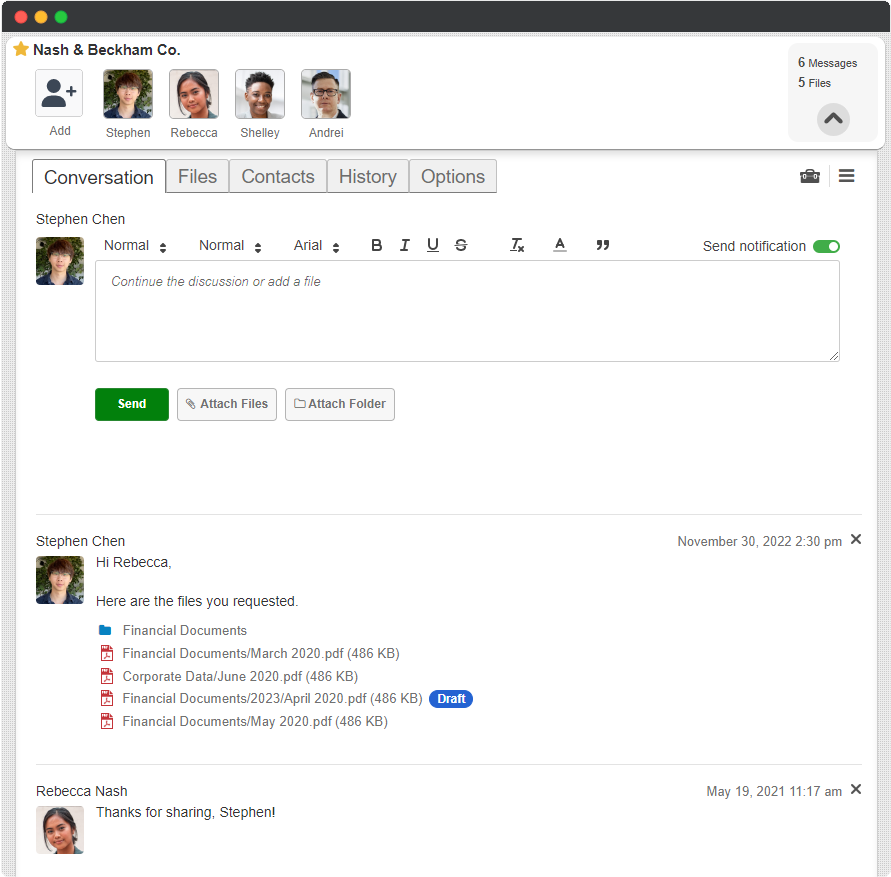 Share files and messages securely with TitanFile!
As easy to use as email for staff and clients
Lightning-fast upload speeds
Send files of any size. No storage limitations
About ILTACON Europe 2022
ILTACON Europe (previously known as INSIGHT) is now in its 15th year. With an agenda put together by your peers, focusing on the themes we are all grappling with, ILTACON Europe 2022 will feature five highly engaging sessions, separated by networking breaks with your senior-level IT and infosec peers and business partners. ILTA is peer-powered and not-for-profit, and is about giving legal leaders the connections, information and ideas that help to drive forward our firms and our sector.
Interested in attending? Register here.
TitanFile at ILTACON Europe
TitanFile is excited to be exhibiting at ILTACON Europe 2022! You can find us in the London Bridge room on Thursday, November 17th.
If you would like to schedule a meeting with TitanFile at ILTACON, fill out our contact form and we'll be in touch with you as soon as possible.
---
Thursday, November 17th
London Bridge Room – Table J: 8:30 AM – 5:00PM
---
Allen & Overy LLP
One Bishops Square,
London E1 6AD, United Kingdom