This Fall, our President and COO, Tony Abou-Assaleh received the Distinguished Faculty Graduate Award from Brock University, a prestigious award gifted to graduates who have displayed "exceptional professional achievements and/or service to society". This award encompasses Tony's contributions to society and his professional achievements as a scholar, a creator, and a leader throughout his entire career.
The award speech, delivered by Dr. Alan Castle, Acting Dean of the Faculty of Mathematics and Science, was captivating and perfectly summarizes Tony's journey:
"Dr. Tony Abou-Assaleh distinguished himself as an undergraduate in Brock's Computer Science program by excelling in both his academic studies as well as extracurricular and community pursuits. Along with being one of the top students in his class, Tony was also actively involved in student government and served as the president of the Computer Science Club. His ability to balance academic obligations and community engagement continued into his graduate studies. From his BSc Computer Science A with a focus in Software Engineering — he proceeded to a Masters in Computer Science at the University of Waterloo, followed by a PhD from Dalhousie University where he remained an active member of the community.

While completing his PhD, Tony gained considerable experience as a university lecturer. Hired as an Assistant Professor for Brock's Computer Science Department, Tony taught courses ranging from year 1 service to year 4 Honours courses in his field of expertise, artificial intelligence. A popular professor, he also developed a set of teaching applications for Brock's year 1 Physics course, still in use after eighteen years.

Never one to shy away from work, Tony boasts an impressive publication record. He has refereed twenty-three publications in journals and conferences, all of which were written up by the time he earned his PhD in 2008.

Though Tony could have easily pursued a career in academia, years of working at a number of different enterprises, ranging from leadership roles in start-up companies to a Software Engineer at Google Inc., paved the way for him to start his own dynamic company, TitanFile Inc.

His award-winning company is widely recognized for providing the best-in-kind software for secure access to legal documents. The company owes its success to the rare combination of leadership, vision, dedication and technical talent that are part and parcel of the President and COO's character.

Along with his personal success, Tony continues to give back to the community. For over two years, he has served as an advisor for an incubator, PlanetHatch which strives to help start-up and early stage companies succeed by providing access to coaching, mentoring and educational tools. He is also an advisor for Canada Cloud Network which represents a world-class industry in Canada.

Dr. Abou-Assaleh is fondly remembered as a quietly competent, soft-spoken, gifted scientist who displayed an exceptional degree of integrity and maturity during his time at Brock. Any venture undertaken, be it academic or business-related, is met with the same indisputable passion and determination that made him stand out from his peers as an undergraduate. Coupled with his warmth, humour and comradery, Tony exemplifies the ideal qualities of Brock alumni. He was, and continues to be, a role model, industry leader and the kind of graduate Brock University is immensely proud to both recognize and call its own."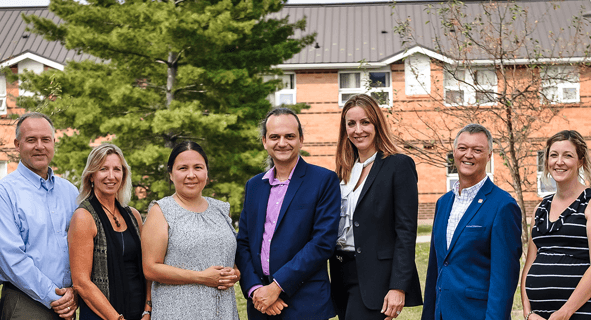 TitanFile is very proud of our President for his hard work and determination, and as a role model, gifted scientist and an industry leader. Tony is an inspiration to all that he has encountered throughout his journey.
Share files and messages

securely

with TitanFile!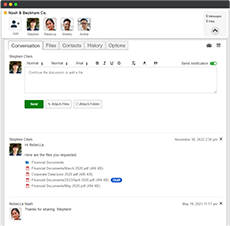 As easy to use as email for staff and clients
Lightning-fast upload speeds
Send files of any size. No storage limitations
Try TitanFile Free