100% HIPAA Compliant File Sharing and Storage
Why is HIPAA compliance important?
If you're a professional working in the healthcare, legal, or insurance industries, you likely understand the importance of complying with the Health Insurance Portability and Accountability Act (HIPAA). The regulation exists to protect the privacy of the personal information of patients in the USA.
Here is a quick summary of HIPAA requirements with regards to safeguarding data:
An administrator must provide proper staff training and have complete control over who has access to information
There must be restricted access to the data facilities and devices that store private information
Proper cybersecurity measures must be enforced to prevent breaches of information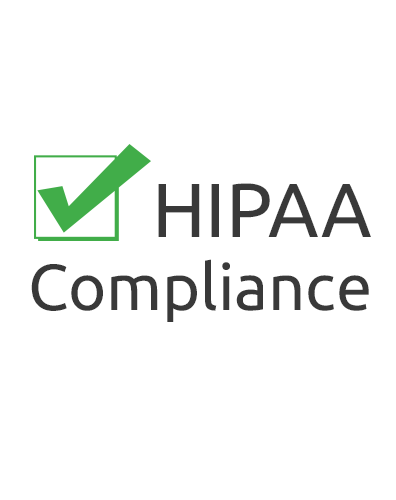 What are the penalties for HIPAA violations?
HIPAA violation penalties vary depending on the category of the violation, which is broken down into 4 tiers.
| Tier Number | Tier Category Description | Penalty For Violation (USD) |
| --- | --- | --- |
| 1 | The violator is unaware of the HIPAA violation even after exercising reasonable due diligence | Minimum $100 fine per violation, maximum $50,000 per year |
| 2 | The violator knew about or should have known about the violation by exercising reasonable due diligence | Minimum $1,000 fine per violation, maximum $100,000 per year |
| 3 | The violator willfully neglected HIPAA rules and the violation is corrected within 30 days | Minimum $10,000 fine per violation, maximum $250,000 per year |
| 4 | The violator willfully neglected HIPAA rules and has not made an effort to correct it within 30 days | Minimum $50,000 fine per violation, maximum $1,500,000 per year |
How does TitanFile improve compliance?
TitanFile helps you improve compliance with HIPAA by enabling two-way 100% compliant file sharing and data storage.
When you share files through the platform, you'll have confidence knowing that the files are encrypted in transit and at rest and stored on certified data centers in the United States. The platform's state-of-the-art security features ensure that files are protected at all times.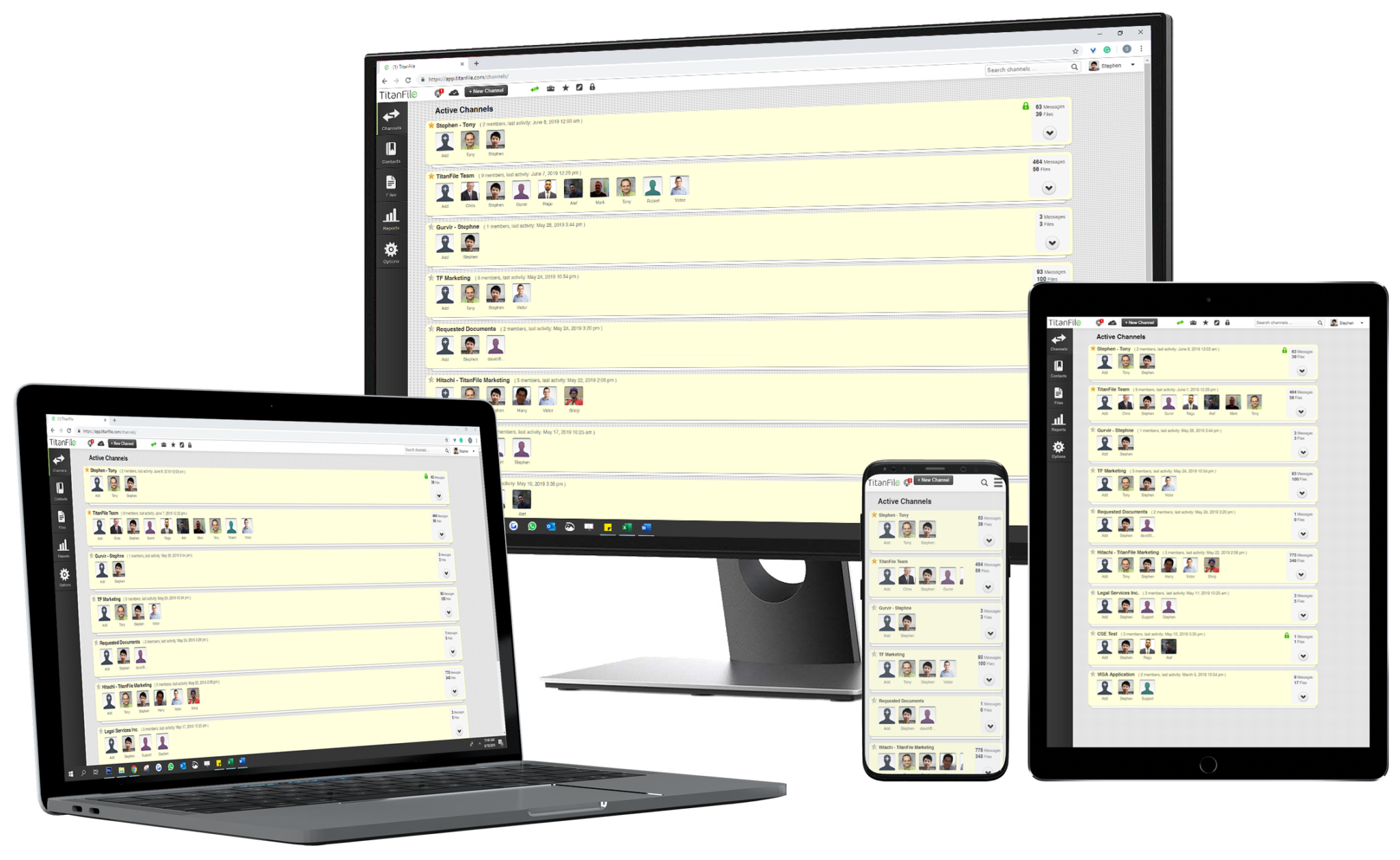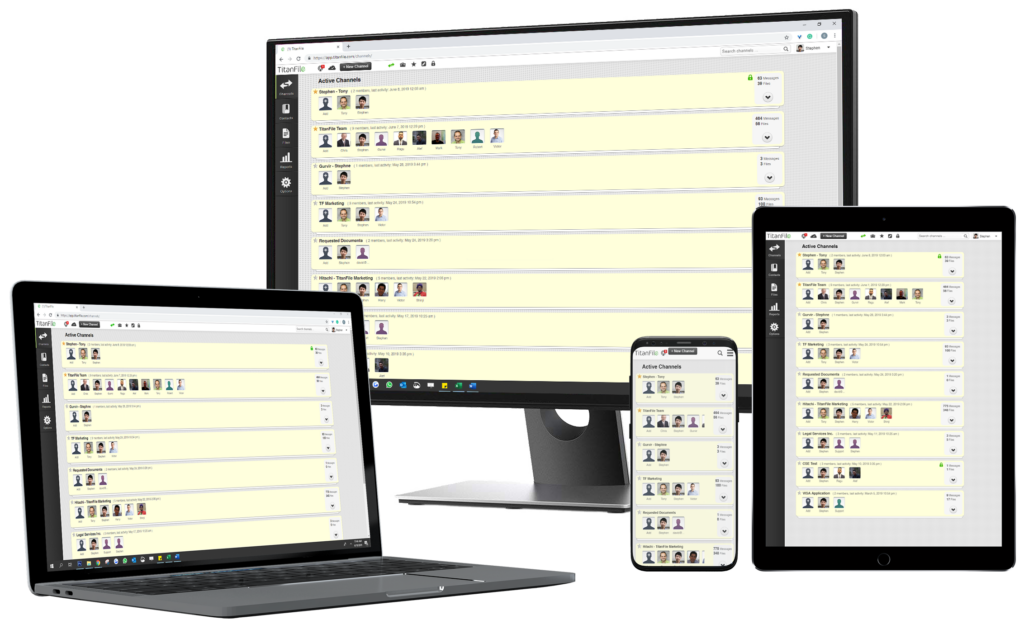 TitanFile also keeps track of all activity in detailed audit logs so you have proof-of-delivery and proof of access for all files and messages shared within the platform.
Ready to improve HIPAA compliance at your workplace?
Get a 15-day free trial or book a demo today!
Other TitanFile Benefits
State-of-the-art security
Large file sharing and unlimited storage
Blazing-fast upload speeds
Easy-to-use platform
Easy client and staff collaboration
100% HIPAA compliance
Outlook integration
Amazing customer support
To us at Dietrich Law, with gigabytes of information to transmit every day, TitanFile is the best, most reliable and safest solution where internet security, privacy and information costs are concerned. TitanFile is easy to use and is always reliable.
We really gauge the success of a product by three main things: reliability, usage and feedback from users. TitanFile has passed all of these metrics with flying colors, and we have been very happy with the solution.
Simple, secure and stress free file transfer at its best.
The TitanFile team has been incredibly resourceful and perfectly responsive at all times. TitanFile is exactly what we needed to grow our business. The move to partner with you and your organization has been one of my better decisions. You know it was a good decision you made in your life or your business when it is hard to remember a time without.
TitanFile allows our firm to react efficiently and securely to demanding legal document distribution and exchange. Our clients and partners embrace the simplicity of this powerful, protected solution.