The two primary concerns of accountants right now are navigating the transition from in-office work to working from home and surviving tax season. Due to the COVID-19 variant, Omicron, provincial governments have increased restrictions on businesses, requiring many employees to work from home. As a result, traditional methods of work employed by accountants (i.e. information transfer via USB and in-person financial reporting resources) are no longer available.
Transforming into a remote, digital workspace with limited in-person resources now leaves room for ambiguity, digital miscommunication, and feelings of isolation. However, there are strategies to improve remote work for accountants to succeed in a virtual space.
Here's how:
1. Invest in Technology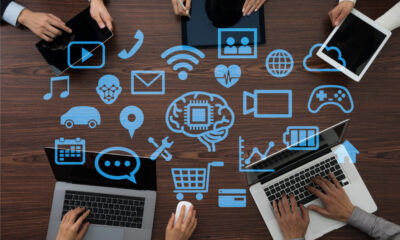 There seems to be new technology every week, and while adapting and keeping up to date will feel difficult at first, it's the difference between thriving and just surviving this tax season.
For years, accountants have relied on traditional methods for file transfer such as USB and hand-delivering paperwork. However, working from home has changed the way in which accountants work; these methods are no longer viable due to the lack of in-person interaction, and software such as email are not secure enough to receive and send confidential information.
Luckily, the advancement of cloud-based technology serves as a more secure, efficient solution, and investing your time and resources into learning them will be crucial to the success of working at home.
Cloud-based technologies, such as client collaboration and file-sharing platforms, increase productivity by enabling easier and more secure communication with your team and clients. For accountants that rely on receiving and sending confidential information, applications like email are considered outdated and unsafe. Accountants require software with the ability to transfer large files securely and easily. Programs, such as TitanFile's Secure Client Portal Software for Accountants, are optimal for this. Having a "one-stop shop" that allows users to use a secure upload portal to collaborate, communicate, and share files without leaving the app prevents disorganization, miscommunication, and time spent (switching between tabs). Additionally, there are several "Work from Home" apps that facilitate communication with clients and make working from home a seamless experience.
2. Create a Schedule and Stick to It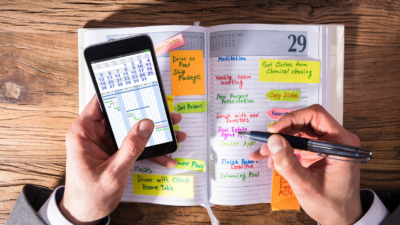 Tax season brings on heavier workloads, extended hours, and a lot more stress. Accountants find themselves working longer hours to meet tight deadlines and it may become difficult to complete essential tasks without proper planning.
Creating and actively following a schedule allows you to visualize current and upcoming projects for better time management and efficiency. Using work management programs such as Monday.com to create project timelines, mark tasks as completed or in progress, and understand what is achievable will help increase productivity exponentially. In addition, scheduling virtual check-ins with co-workers to keep up to date with projects will hold both parties accountable for completing their work.
Whether it's planning a to-do list, meeting with a co-worker, or using software to track progress, creating a schedule will improve productivity while working from home.
3. Take a Step Outside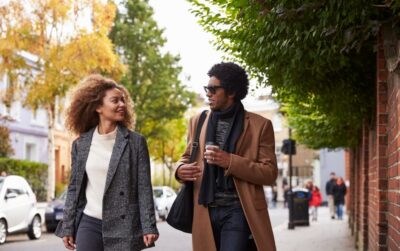 Prior to working from home, employees were able to finish their workday and go home to a work-free environment. Now, your office space is basically your living room. When you want to unwind from a difficult day, staring at your desktop across the room becomes a reminder of the work you need to complete. The importance of creating a healthy work/life balance and forming boundaries has become crucial. Taking a step outside your home to exercise, run errands, meet friends etc. are essential to improving your work from home experience.
To create boundaries, and a stress-free environment, make sure to take time out of your day to spend outside of the home (office). Creating a clear separation between work and personal space impacts your productivity, health, and happiness. Research suggests 30 minutes of exercise per day can increase feelings of vitality, self-efficacy and reduce stress.
Whether you go for a walk, jog, run errands, or take a virtual yoga class; removing yourself from your work environment is paramount in improving your work from home experience.
Conclusion
Tax season can be very taxing for accountants. The addition of working from home poses a challenge to many professionals by creating digital miscommunication, restricted access to resources, and limited work/life balance. Improving the work from home experience is important for accountants to flourish and strategies need to be implemented for success in a virtual space.
Strategically planning your work schedule, taking time to leave the home/office environment and optimizing advanced technology are key factors in your success. Utilizing technology for secure tax file uploads such as using a Secure Client Portal for all client collaboration and file sharing will improve an accountants efficiency and security this tax season.
Share files and messages

securely

with TitanFile!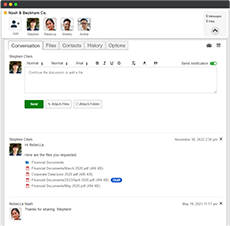 As easy to use as email for staff and clients
Lightning-fast upload speeds
Send files of any size. No storage limitations
Try TitanFile Free