September 9th, 2019 marks the date of the first-ever THiA Innovation Summit – a one-day event that brought together over 100 technology and travel health insurance leaders, movers, shakers, and innovators from across Canada for an opportunity to collaborate towards technological advancements in the industry. Participants engaged in conversations around user experience in the digital age, industry trends, the future of technology, and how to benefit from AI and predictive analytics in your business today.
This summit was held in Toronto, ON and was made possible by the THiA Innovation Lab, which is proudly chaired by our President and COO, Tony Abou-Assaleh. With tickets being SOLD OUT quickly and exceptional feedback obtained from the participants, the summit was a huge hit and is likely to become an annual event. We were happy to have been a gold sponsor for this summit and be a part of its success!
Here are some of our highlights from the event:
Keynote Speaker – Melissa Carruthers, Deloitte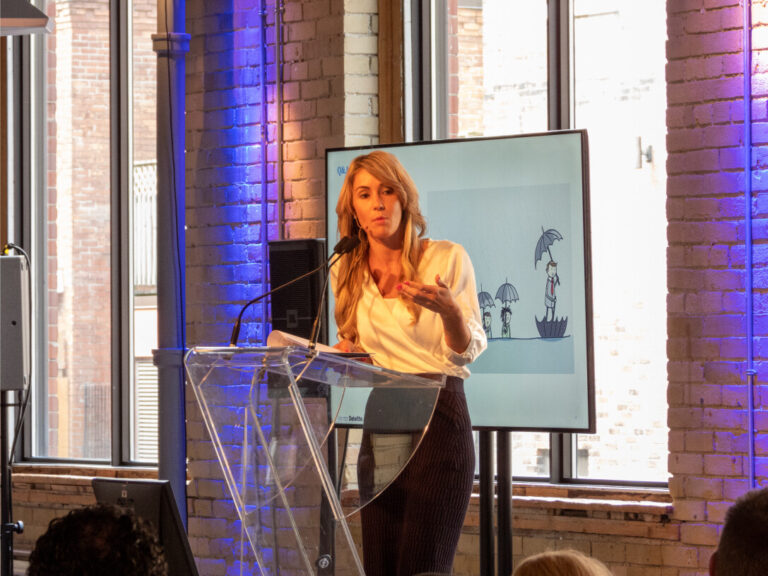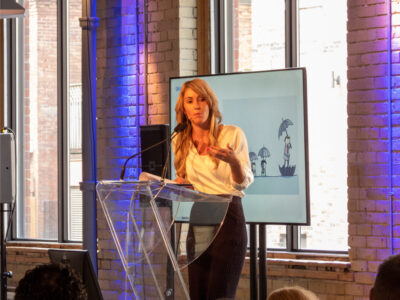 Melissa Carruthers, a Senior Manager in Deloitte's Strategy Consulting Practice, kicked off the summit with a powerful presentation on the importance of catching up to consumer needs and expectations. She covered many of the key trends that are impacting the travel health insurance industry and how to take advantage of them.
Throughout her presentation, we could feel her passion for driving innovation in an industry that needs change. As a secure file sharing solution for insurance providers, we're on board with Melissa and we will continue to focus on creating an even better experience for consumers!
Panel Discussion – Insurance in a Digital World
The panel discussion took place right before the lunch break. Elliot Drag moderated the discussion and dove into questions regarding some of the major concerns, opportunities, and threats that come from a growing shift in consumer expectations.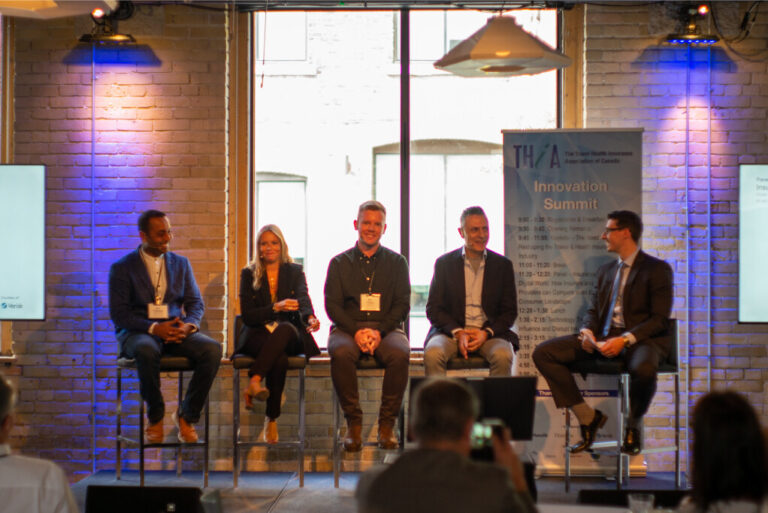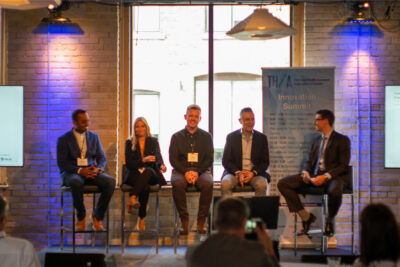 Panelists (left to right):
Pratheesh Kumar, Blink Innovation
Estelle Lebar, Shift Technology
Tommy Lloyd, Medical Travel Compared
Toufic Boubez, MacroHealth
Elliott Draga – Moderator, Nordic Insurance Software (moderator)
Each panelist provided valuable insight into how insurers and solution providers can embrace technology and stay ahead of the competition. As we continue to improve TitanFile, we'll be making good use of the knowledge we acquired from these individuals.
Startup Showcase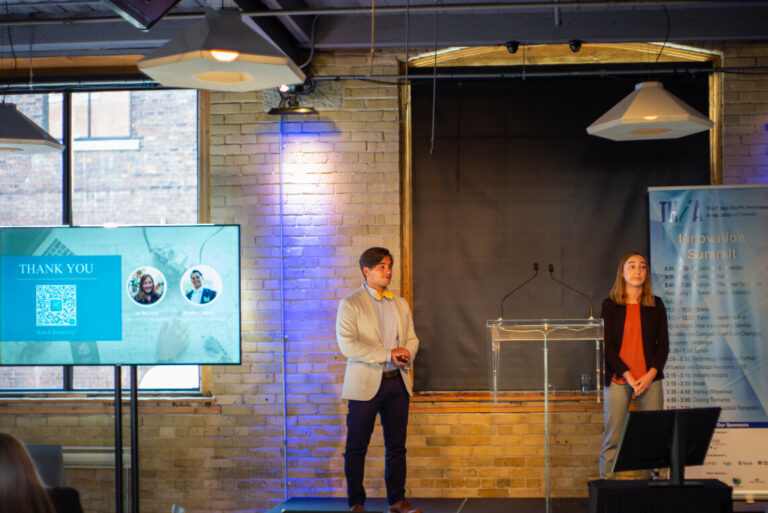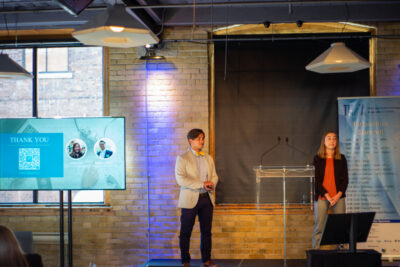 The summit concluded with a startup showcase that ended up being a big hit! Many participants (including our staff) agreed that a similar session should be present at all THiA conferences because it helps startups get a head start and is a great way of demonstrating how the travel health insurance industry is evolving.
The 5 industry disruptors that participated in the showcase were: KeynectUp, JAUNTIN', Volyse, Chisel AI, and FormHero. Each of these startups had on-stage time to share with the audience how they contribute towards technological innovation in the travel health insurance industry.
We're excited to see these startups grow!
Event Gallery
Photo Credits: Reid Cawston
Share files and messages

securely

with TitanFile!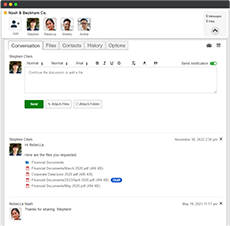 As easy to use as email for staff and clients
Lightning-fast upload speeds
Send files of any size. No storage limitations
Try TitanFile Free