Secure Send for Microsoft Dynamics 365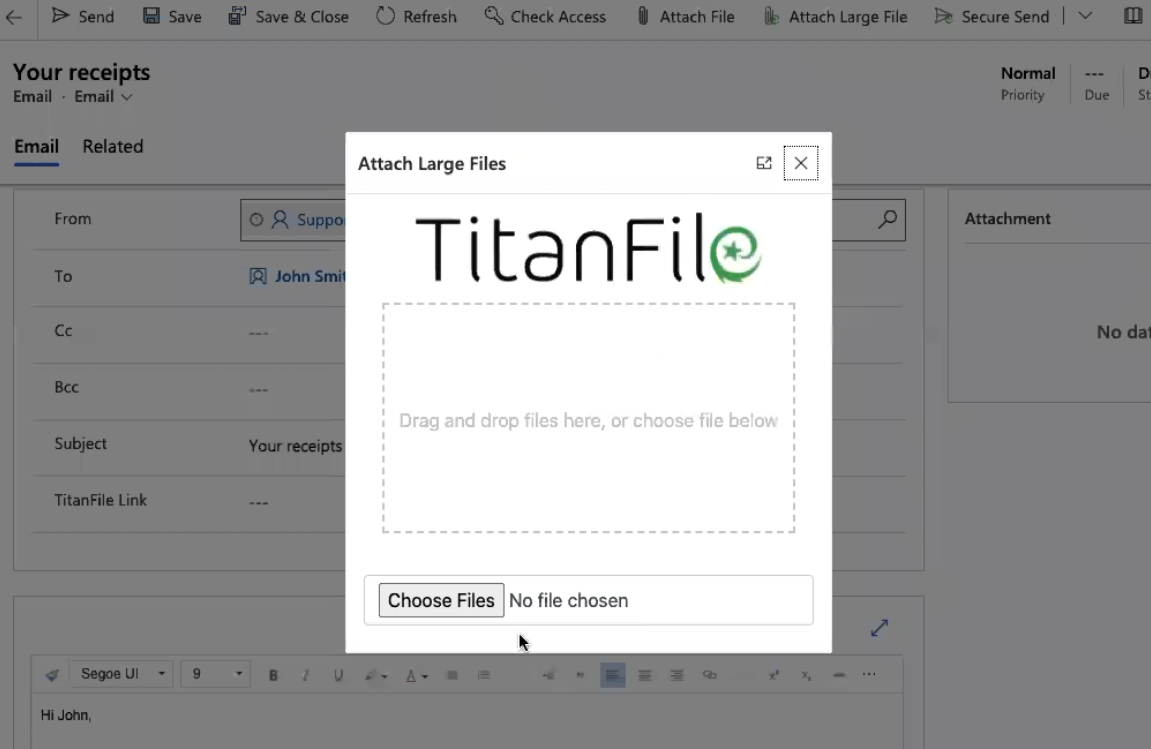 Encrypt 100% of your emails
With the Secure Send add-in for Dynamics 365, you can encrypt all outgoing Dynamics 365 emails. Confidential emails and attachments are protected from unauthorized access while they're in-transit and at rest so that only you and your recipient will have access.
You'll have peace of mind knowing that your information is protected at all times.
Send large file attachments
Depending on your configuration, Microsoft Dynamics 365 capable of supporting file attachments of up to 128MB. Attempts to attach files larger than that will produce an error message.
TitanFile' Secure Send add-in for Dynamics 365 enables you to bypass the attachment limit and send gigabytes worth of files to your recipients in a single email.
Send secure emails from shared mailboxes
If you have several mailboxes in Dynamics 365, you can connect them all using TitanFile's Shared Mailboxes feature.
Once connected, you can send secure emails from connected emails by changing the "From" address in Dynamics 365.