If you need to send documents securely over the internet, you need it to be easy, fast, and secure. Data breaches and hacking attempts have increased significantly over the years which makes secure file sharing a huge challenge for users. Methods such as email and instant messaging are no longer safe enough for sharing your confidential information.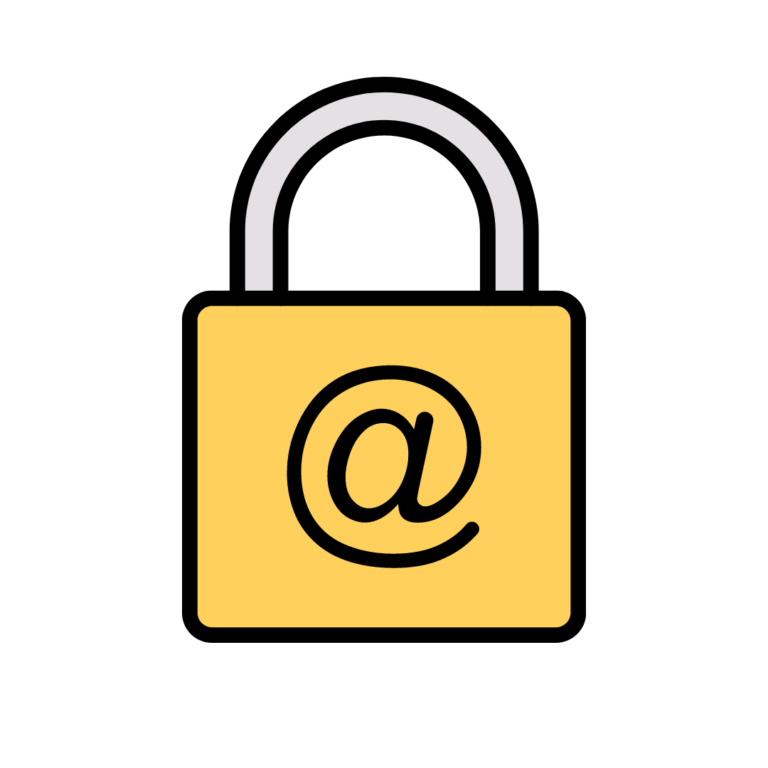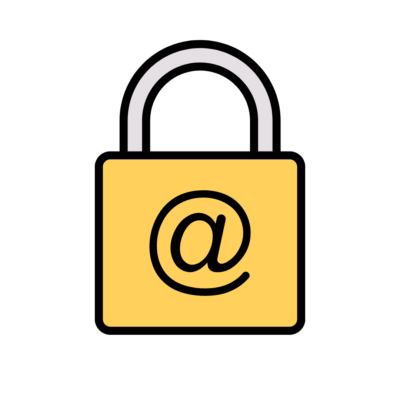 Why should you stop sending important documents over email entirely? 94% of malware attacks happen through email due to the lack of security it provides for confidential information. Hackers will malicious attachments over email to steal your information.
If you've ever received an email from "Kamala Harris, VP" with the subject line "We need your support, not money", it's very likely the email is not actually from the White House. Even if you do not click on suspicious attachments, the information you send over email is not encrypted, making it easy for hackers to gain access as it's in transit or sitting in the recipient's inbox.
How to send documents securely over the internet
The majority of online users rely on email (such as Outlook and Gmail) to send documents, however, the moment documents are sent via email, there's a possibility an unauthorized third party may intercept the information and gain access.
To send documents securely via email, you should password-protect documents or enable TitanFile's Secure Send feature which integrates with Outlook and Dynamics 365 to encrypt documents and upload larger file sizes.
1. Password-protect documents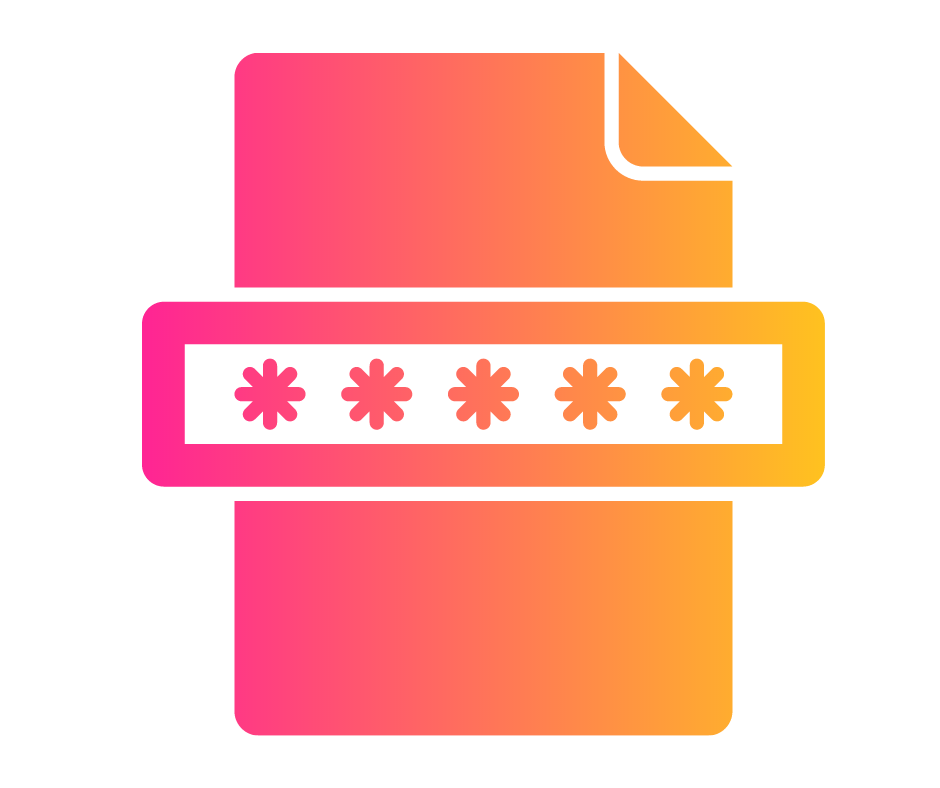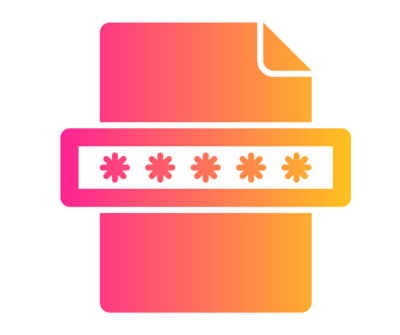 Email has limited security features therefore the best practice to protect documents sent via email is to password-protect them. By adding a secure password (via Adobe Acrobat DC), only the recipient with the password can unlock the file's contents.
Hackers and unwanted third parties will be unable to access the information without it. However, make sure the password is strong. 45% of online users re-use primary passwords and 'weak' passwords which are easy to configure and breach. A good rule of thumb is: any password you can memorize is not strong enough.
Mix in some numbers, letters, symbols, and "pass phrases" to make passwords more complex and documents more secure.
Many available solutions on the market today offer security features such as password protection for documents and two-factor authentication, however, these solutions work on a file-by-file basis and can be time-consuming. What users need is end-to-end encryption to ensure all files are secure as they traverse the internet. TitanFile provides that.
2. TitanFile's Secure Send Outlook integration
If you're already very comfortable with email and don't like change, then you should consider TitanFile's Secure Send Outlook integration.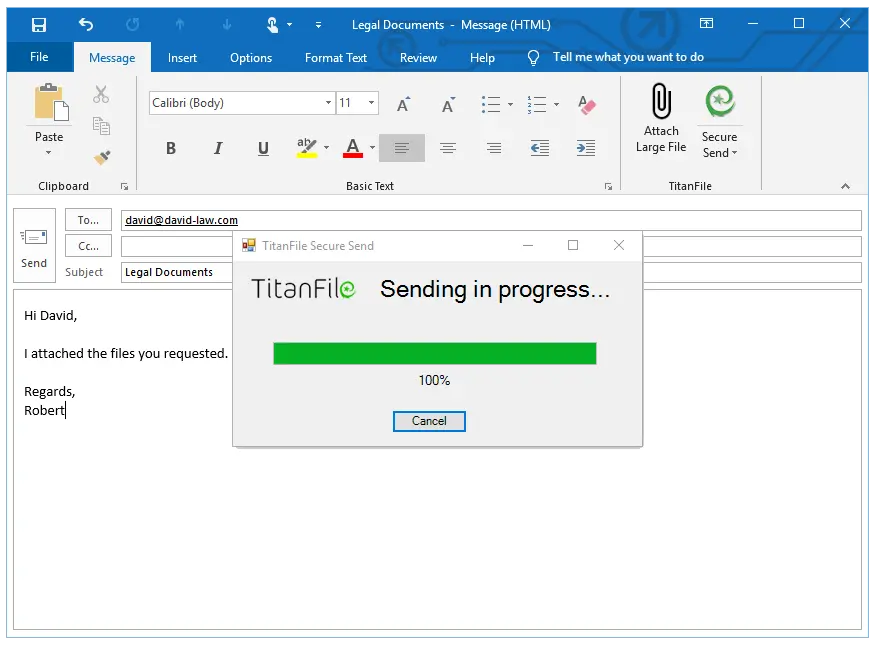 By enabling TitanFile's Secure Send add-in, not only can you send files securely, but you can also bypass file size limitations and directly send large files within the platform. If you plan to send files over 25MB, this is the simplest solution for you. Documents are automatically encrypted in transit and at rest to protect confidential information from unauthorized access.
In regards to file size, there's no need to send multiple emails to send files that create long threads and confusion. With Secure Send, you can bypass the 25MB file size limitation and send files as large as you need. Lastly, it's important to know when your documents have been received. Currently, email does not provide that information. TitanFile has time-stamped audit logs that notify you when the files have been received, accessed and downloaded.
Here's a step-by-step guide on how to install Secure Send: https://www.titanfile.com/blog/how-to-send-large-files-through-outlook/
3. Say goodbye to email altogether and use TitanFile's Secure Portal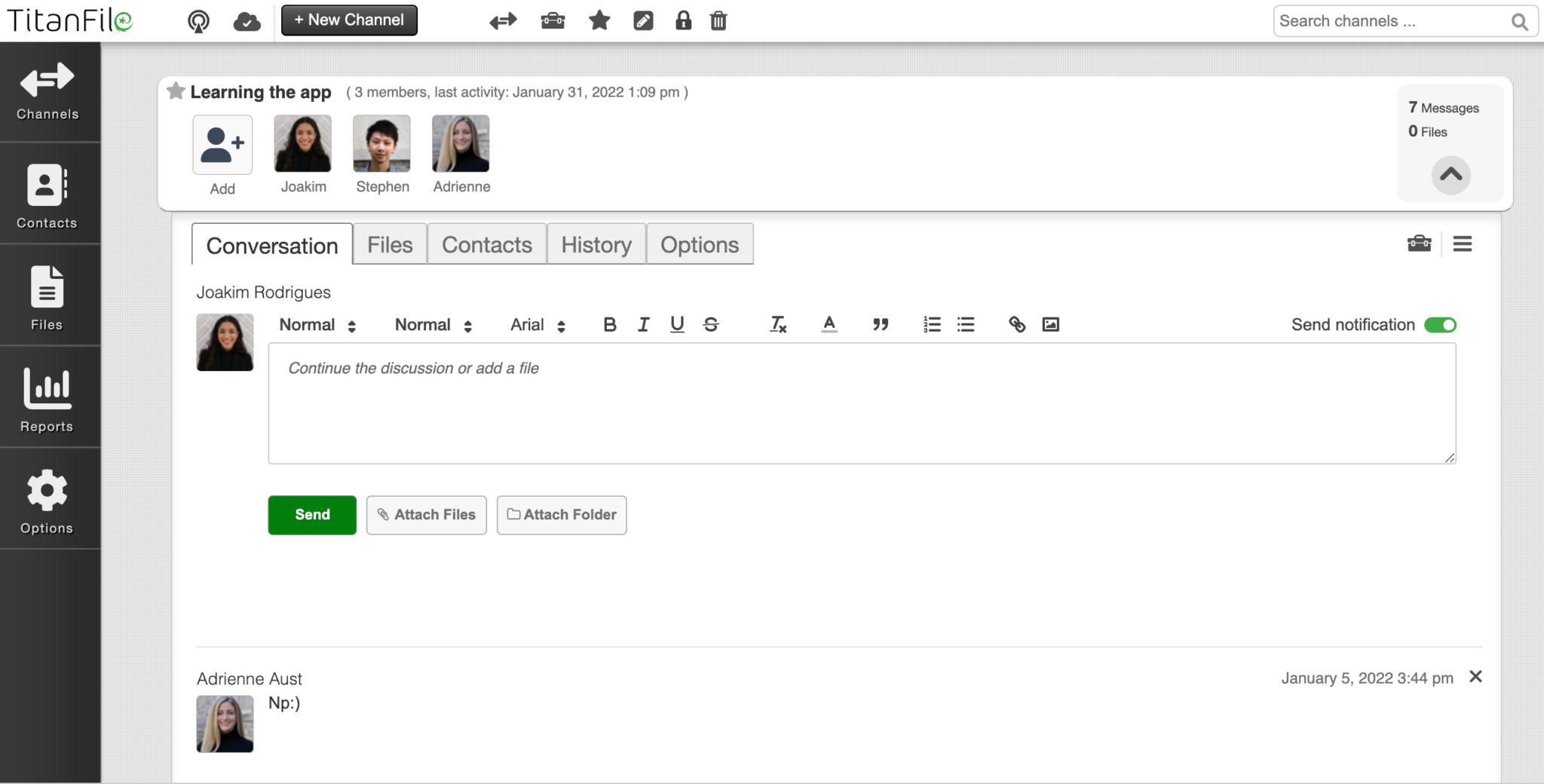 The Secure Send add-in for Outlook is perfect if you enjoy using email and want to improve the security of your documents online. However, if you want to go a step further to protect your data, it's time to leave email behind.
Many companies today are using TitanFile to exchange confidential information. In addition to state-of-the-art security, TitanFile has encrypted file sharing and a strong user-adoption. It's as easy to use as email for you and recipients. No learning curve is required.
How to securely send files? It's simple. Just create secure communication channels, add recipients, upload documents securely, and click send. All information is encrypted automatically for a secure document sharing experience.
Get started for free today with TitanFile's 15-day trial.