There's no other industry that requires confidential and secure file transfers quite like legal. To defend your client's best interests, protecting the privacy of their confidential information is a top priority. The legal industry requires lawyers, attorneys and law firms to securely send and receive large files with co-counsel, clients, and paralegals in an efficient manner. As a result, the topic of file-sharing software becomes prevalent.
Digital adoption in the legal industry is slow as email remains a very prominent method of file transfer despite evidence that shows its lack of security compliance and large file transfer abilities. 94% of malware is delivered via email, making your data vulnerable to breaches and unwelcome third-party access. Meanwhile, large files need to be compressed or split in order to send. As a lawyer, that's a lot of wasted time you don't have to spare. It's time to leave email behind and utilize secure file-sharing tools.
You have more important things to do with your time than create a comparative analysis of the best file-sharing software on the market for your business needs. Luckily, we did it for you.
What is File-Sharing Software?
File-sharing software often referred to as client portals, is cloud-based software used for file-sharing and client collaboration. Before file-sharing software, common ways to share files included FTPs, USBs, and the web. Although many firms still use these methods, the safest and most effective way is using secure-file sharing software. It is utilized by highly regulated industries such as legal, accounting, and government. Lawyers and legal professionals alike use secure file-sharing software to seamlessly send and receive large file transfers, manage client communication, and securely access documents online in one centralized location.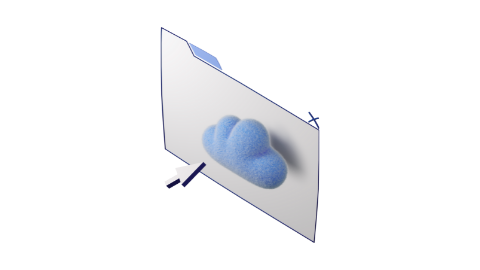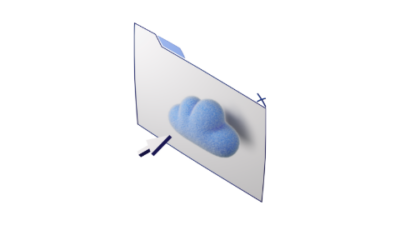 There are thousands of file-sharing software on the market today. However, we're a firm believer in quality over quantity. That's why we have curated a list of the best secure file-sharing software on the market today based on the needs of the legal industry.
Here, are the best transfer solutions to choose from in 2023:
1. TitanFile
TitanFile is an award-winning file-sharing solution that performs as a "one-stop-shop" for law firms of all sizes. Lawyers can communicate with clients and co-counsel in-app, send and receive large file transfers, and securely manage and track their progress all in one centralized location. In addition, Am law firms, accounting, government and other highly regulated industries use TitanFile due to its security and compliance standards. TitanFile is SOC 2 Type 2 and ISO 27001 compliant, and HIPAA, PIPEDA, and GDPR certified so legal professionals can work assuredly knowing compliance requirements are met, anywhere, anytime.
As well, TitanFile has multiple app integrations, including Outlook, so documents sent via email will be encrypted before you even press send. Email is a very common file-sharing method for many legal professionals, however, due to security issues and file attachment size limitations, it is not efficient. With TitanFile's Outlook integration, that's no longer a problem.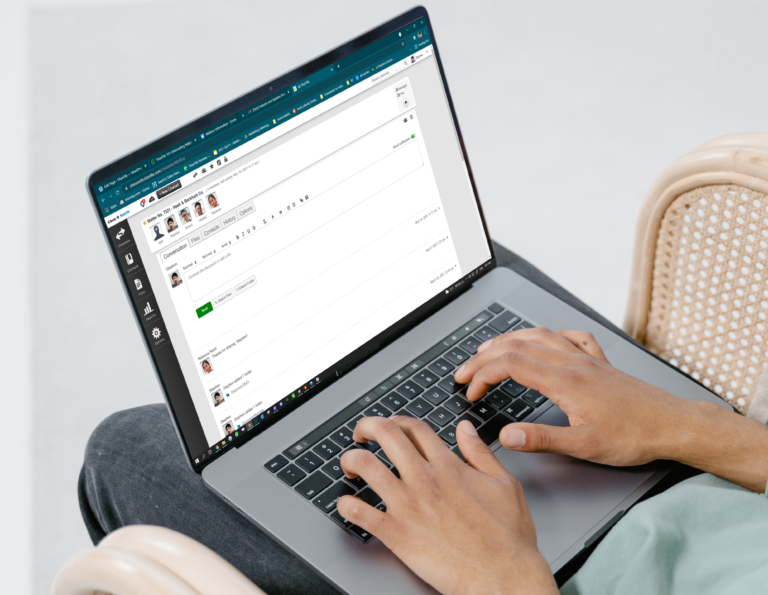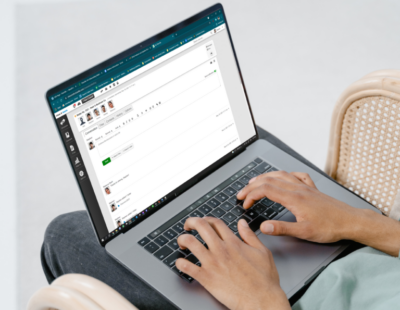 TitanFile was developed with the user experience in mind. Unlike Dropbox for Business, TitanFile has client-managed encryption keys. No one except you can access your data, making it less susceptible to breaches. In addition, the software is easy to use and allows users to have more control, meaning less time spent with customer service and more time for collaborating, file transferring, and productivity.
Plans can also be customized to fit your business needs; whether you are a solo practitioner who wants to make due diligence seamless, a small-medium firm, or a 100+ user enterprise, TitanFile has the plan to satisfy your individual and business requirements. Key features such as Audit logs, DocuSign, and US, Canada, and EU compliance standards for data residency and secure storage make it a great solution for lawyers. There's no better solution on the market today. Try it out for free, here.
2. ShareVault
ShareVault is a virtual data room solution used for sharing sensitive documents with third parties. Current users range from life sciences to legal, financial and alternative energy professionals. ShareVaults file-sharing capabilities provide a secure and easy way to streamline due diligence. The key features of their virtual data room include watermarking documents, audit trails, and heat mapping to view user activity through colour-coding.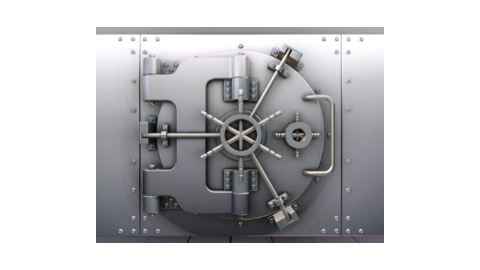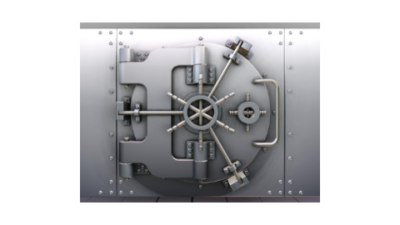 However great their capabilities are, without upgrading to ShareVaults' more expensive "Pro" plan, users miss out on the opportunity to access these important features including page monitoring, custom security policies, SSO login, and app integration. In addition, for law firms based in Canada or the EU, ShareVault does not have compliance certification (i.e. PIPEDA, GDPR) to provide adequate security and encryption- meaning your sensitive documents are not protected to the greatest extent. For a more affordable solution with large-scale data residency, other solutions in this list may be worth looking into.
3. Dropbox for Business
Dropbox for business is a cloud-based storage solution built for IT standards. A derivative of Dropbox, their solution helps Fortune 500 companies and creatives alike collaborate efficiently via shared folders, task management systems, and communication plug-ins such as Zoom and Slack. Contrary to ShareVault, Dropbox for Business has hundreds of app integrations available on its platform to make file-sharing in a centralized workspace easier.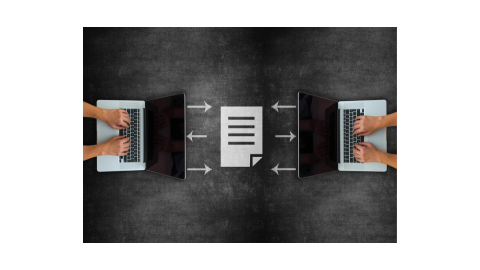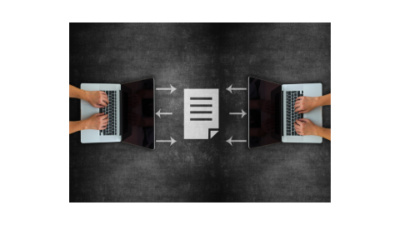 However, if you are less interested in app integration and focused on top-tier security, Dropbox for Business may be worth re-considering. Although Dropbox for Business has secure 256-bit AES encryption like other solutions (i.e. TitanFile), law firms should beware of how their data is accessed. The platform does not have client-side encryption which means the company possesses the encryption key allowing them access to your data easily. On the contrary, solutions with client-side encryption permit only the user to possess the encryption key to access data. As a result, data is more secure.
If you want a more secure file-sharing experience, keep reading.
4. Kiteworks
Kiteworks is a file-sharing solution that enables Enterprises to securely share confidential documents and collaborate online. The software enhances users' experience by offering features such as advanced governance for more control, automated API calls, and virtual data rooms. It is great for non-technical users who may be cautious about letting their data floating in the cloud; Kiteworks storage capabilities allow users to choose whether to store their data on-premise, cloud-based, or hybrid.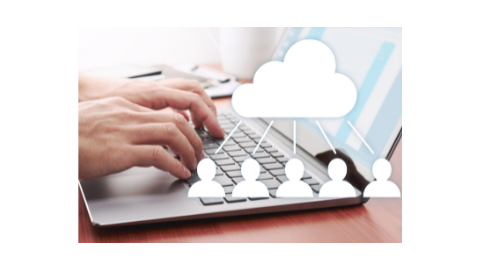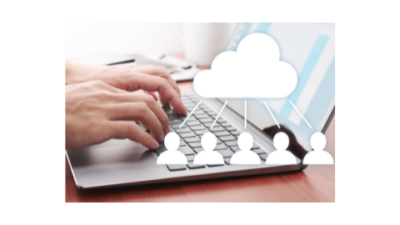 Potential buyers should beware- Kiteworks, formally known as Accellion, was the victim of a data breach in 2020 resulting in approximately 9.2 million affected users, including hospitals and AM law firms. Personal and patient data were stolen from databases due to the use of outdated legacy systems vulnerabilities. Rebranding was necessary for Kiteworks but it's only natural to be wary of using their solution. With thousands of solutions available today, why not put your trust in another solution?
5. Box.com
Box is a secure content management platform for medium businesses and enterprises. Released in 2005, Box is one of the earlier pioneers in helping customers move content to the cloud. Box catered towards consumers but pivoted to business users in later years. As a result, Box released key features such as "Box Relay" for automating onboarding processes and "Box Collaboration" to securely collaborate with clients outside of your organization. Box makes managing, sharing, and collaborating on digital files easier.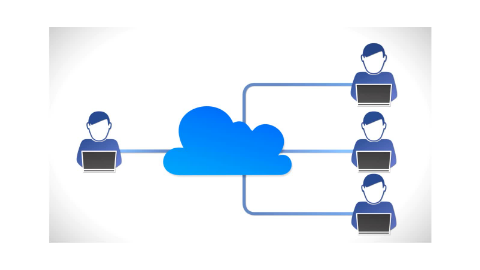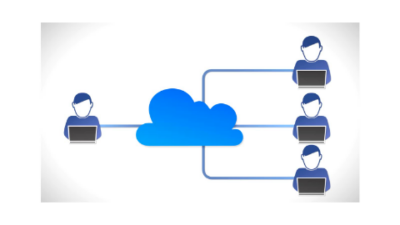 Unfortunately, Box does not cater to individuals. With their smallest plan having a requirement of a minimum of 3+ users, solo practitioners and small firms are not able to use the platform. In addition, starter plans do not offer HIPAA, 2FA or other key security features necessary for meeting security and compliance standards. Reviews online also state that the initial setup and implementation can be trickier than other solutions. For lawyers and firms of all sizes that require compliant solutions, the final secure-file sharing solution may be for you.
Conclusion
Legal issues must be handled discreetly and competently. Whether it's civil and criminal litigation, due diligence or corporate governance, clients expect their confidential information to be managed securely and efficiently. To meet client expectations, many law firms have adopted secure file-sharing solutions. Utilizing user-focused software allows your business to succeed by spending less time with customer service and more time being productive.
Hopefully, this comprehensive comparison of the best secure file-sharing solutions for lawyers in 2022 has provided you with the resources and information necessary to take the next step in your business journey.