Microsoft Outlook has a default attachment size limit of 20MB. If you try to upload a file bigger than that, you'll receive an error that says "Attachment size exceeds the allowable limit" or "The file you're attaching is bigger than the server allows. Try putting the file in a shared location and sending a link instead," depending on the Outlook version you're using.
The internet lists many possible solutions to this problem:
Modifying the registry in Windows to increase upload size limit (only on Windows OS)
Compressing files before sending
Uploading files via OneDrive and sharing the link
However, you might've noticed that none of these solutions are convenient.
Instead, you can use TitanFile's "Secure Send" Outlook add-in to integrate a simple way to send large files in Outlook. Aside from adding the capability to attach large files, TitanFile also encrypts the files to make sure no unauthorized person's or parties have access. This ensures that only you and the recipient will have access to the files.
How to Send Large Files Through Outlook
To get started, sign up for a free 15-day trial of TitanFile to get access to the Secure Send add-in.
Once the add-in is installed, you'll see two new icons on Outlook's navigation ribbon: "attach large file" and "secure send."
1) Craft the email and click the attach large file icon to attach a file bigger than 20MB.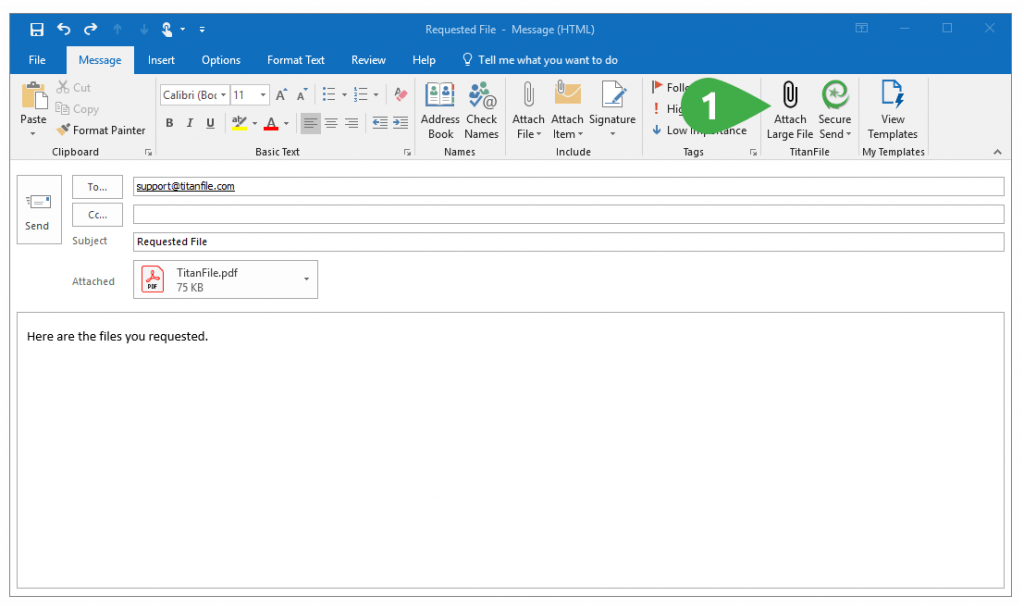 2) Wait for the file to finish uploading.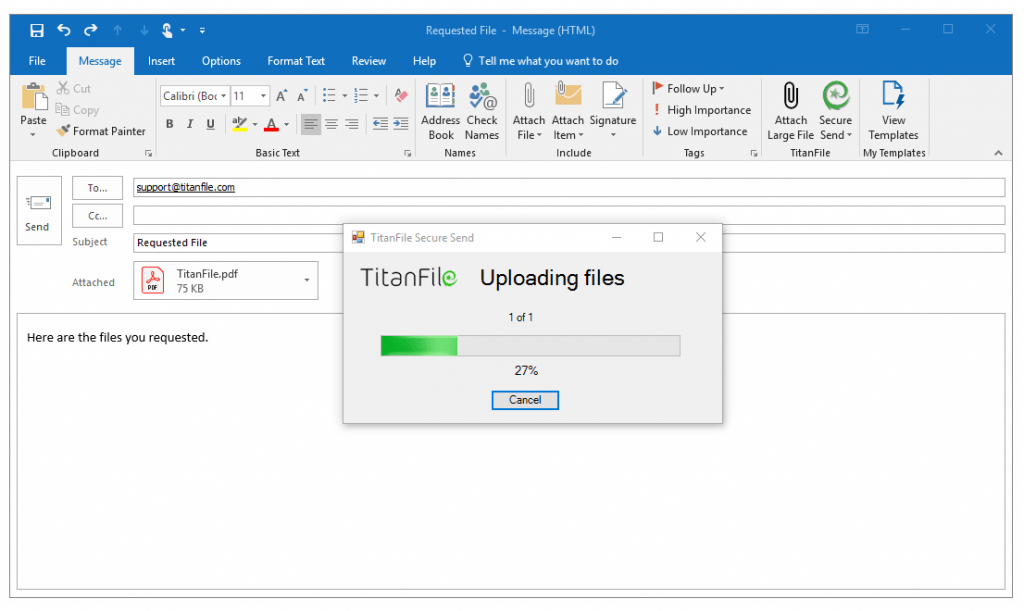 3) Click the "secure send" icon to send the file(s) to your recipient.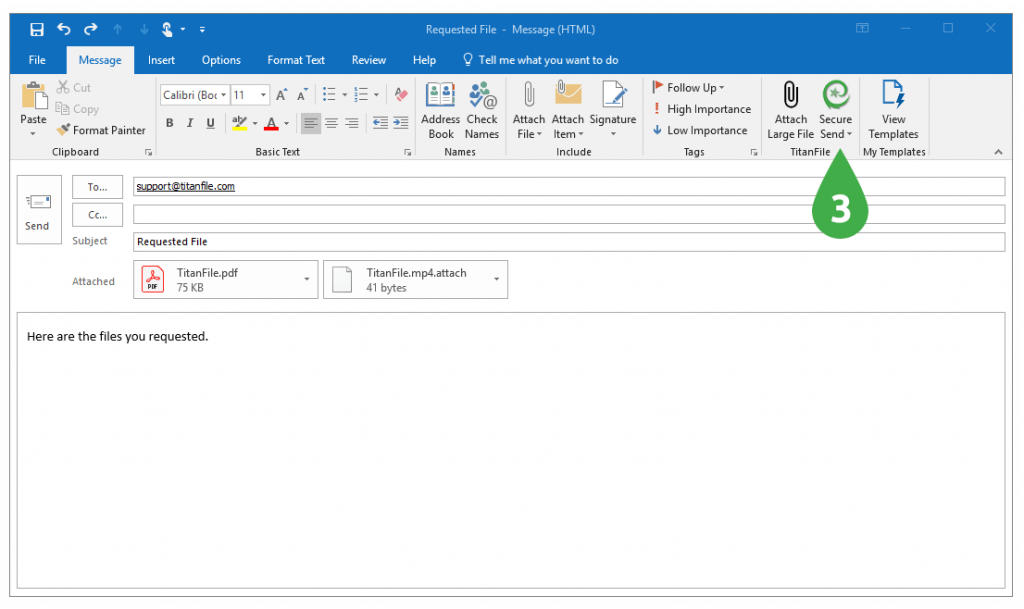 That's all!
Use this solution to send all your large files through Outlook.