As a solo practitioner, we know you work hard. It's not a nine to five for you; it's a seven day a week, twenty-four hours a day.
You cherish your clients because they are the ones who keep you going, but getting emails, phone calls, faxes, from them all day can get hectic. Sure you might have an assistant to deal with the more menial tasks, but at the end of the day keeping everything organized is still an issue and it becomes even more of one when you're dealing with confidential information.
TitanFile helps alleviate some of your headaches; we make your practice more efficient through a client-friendly collaboration platform. Instead of using email, fax, or courier to communicate with your clients, simply open a secure "channel" with them online.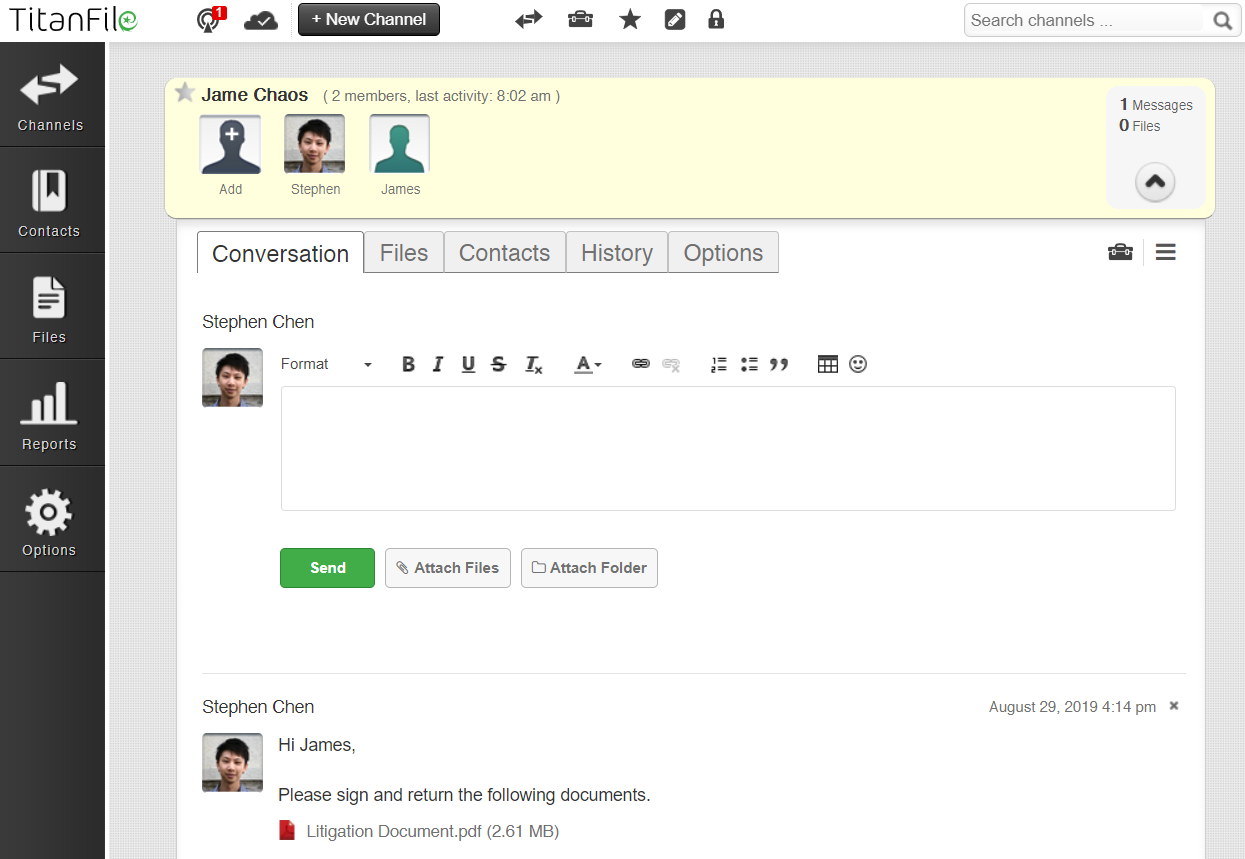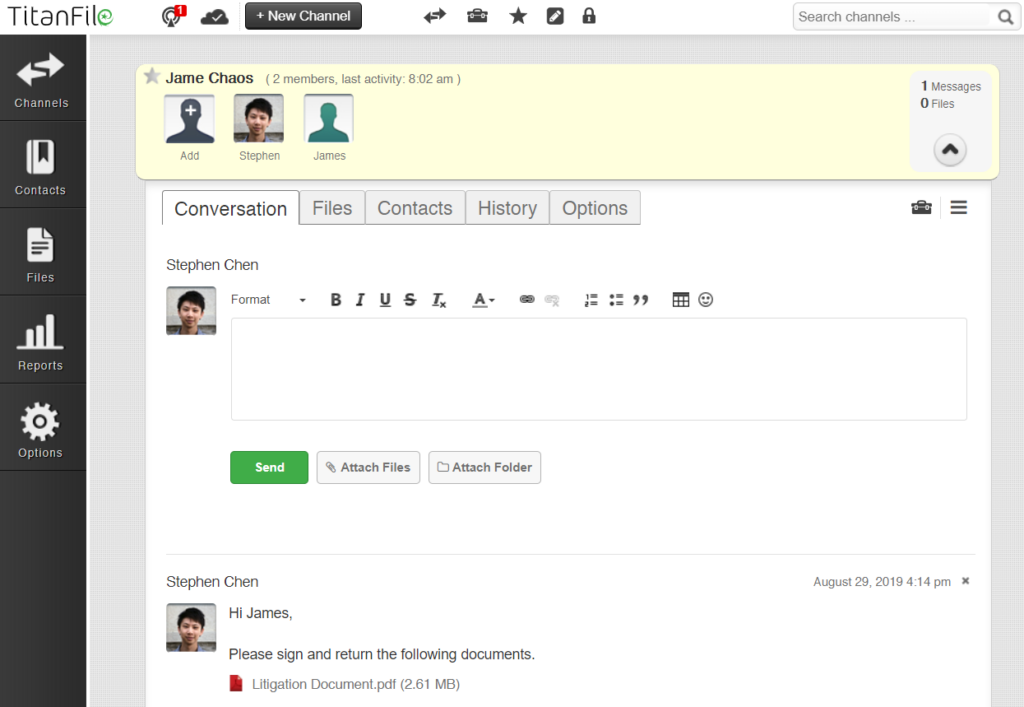 In TitanFile channels, you can send real-time message and exchange files without having to worry about privacy and security because TitanFile has got it covered. Sending something through TitanFile takes only a minute; compare that to 3-5 business days and you'll wonder why you used a courier to send confidential documents.
For accountability and compliance, TitanFile provides you with a log of your conversation and sends you notifications when a file has been accessed so participants are always accountable to you. The logs will show you time-stamped records of activity around the files you share. If any suspicious activity occurs, you can always fall back to these logs to investigate what happened.
By using TitanFile to communicate with your clients, you get instant organization benefits that email never gave you. Instead of searching through endless email threads you can look at that client's individual channel to find information and files respective to that case. If you're using Outlook™, you'll also be able to send large, sensitive files without having to leave the platform.
If you are one that requires a little more convincing, check out this next feature:
Every professional TitanFile user gets their very own Secure Deposit Box, an online repository to collect files from clients.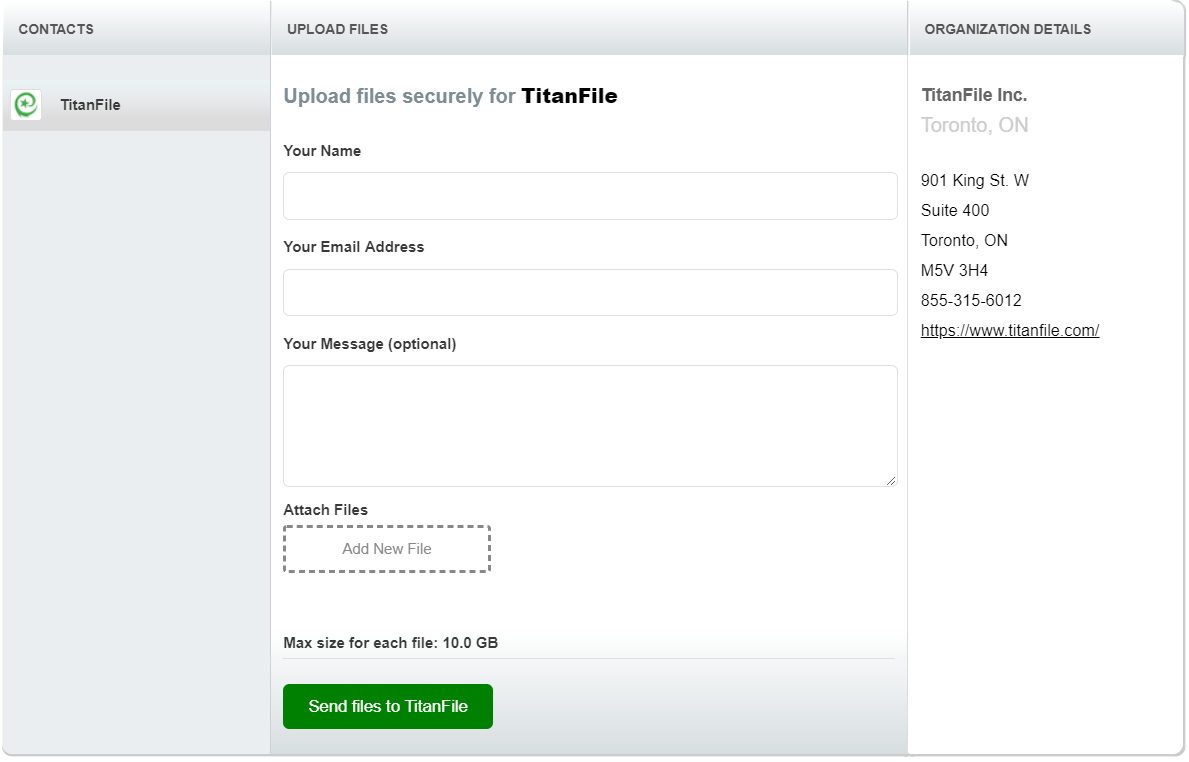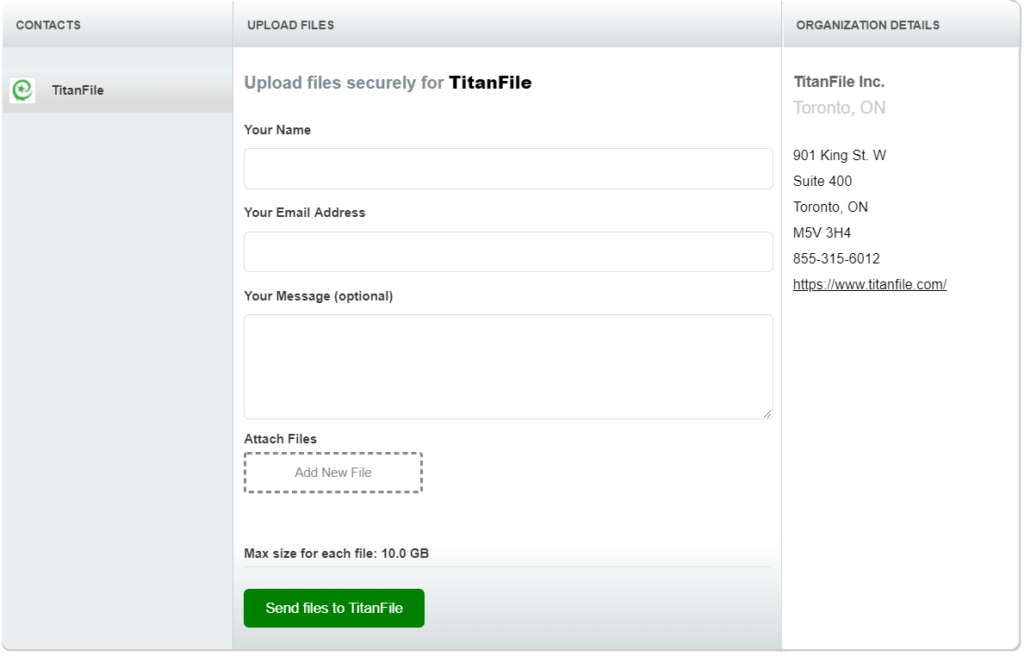 This customizable webpage gives your clients a free way to send you their confidential information securely. You will receive it in your TitanFile account.
If any of this even slightly piques your interest, start your free 15-day trial or request a quote!
Learn more about TitanFile and the legal industry.
Share files and messages

securely

with TitanFile!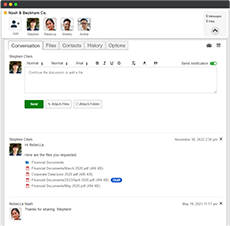 As easy to use as email for staff and clients
Lightning-fast upload speeds
Send files of any size. No storage limitations
Try TitanFile Free