When you're in the market for a secure file sharing solution, there are many things you need to consider. One of the most important factors is the client experience.
Your clients expect an easy and secure way to collaborate with their service providers.
Over the years, our clients have received a lot of positive feedback from their clients regarding TitanFile. We've decided to compile this feedback to show you why your clients will love TitanFile as well.
1. It's super intuitive
When you're forcing your clients to use a solution they've never used before, they'll usually require some hand-holding (or a lot!) — but not with TitanFile.
Since TitanFile was designed to be as easy to use as email, clients don't require any onboarding. Even if they never used TitanFile before, they can still easily access files and messages you send them. No downloads or software installations are required and it will take them less than 60 seconds to set up an account and gain access.
All they have to do is click on the "Access Files" button from the email notification they receive, create a password, and they're ready to start collaborating with you.

2. It gives peace of mind
With the growing number of data breaches today, clients are concerned about the privacy of their information more than ever. They're a lot more hesitant to share files with you if you can't guarantee the safety of their data.
TitanFile addresses this concern by automatically encrypting all communication that occurs within the platform and preventing access by unauthorized third parties or persons. Other features such as two-factor authentication and custom data retention policies make your clients' information even more secure! See TitanFile's security overview for more details.
3. Data is stored domestically
With other file sharing solution providers, you're often not given a choice where your data resides. When your data is stored outside of your country, the information is subject to another jurisdiction which may raise some concern for your clients.
TitanFile gives you a choice of data residency in the United States, Canada, or Europe. Your clients will have additional peace of mind knowing that their information is stored on highly-secure domestic servers.
4. It allows two-way collaboration
Most file sharing solutions only allow you to share files with your clients, and not the other way around. For effective collaboration, it's important to have a file-sharing solution that allows your clients to respond and share files securely with you as well.
With TitanFile, you can exchange an unlimited number of files and messages with your clients.
5. It's easy for clients to upload files to you
TitanFile's Secure Submit feature makes it easy for clients to upload files to you or your colleagues. You provide your clients with a link and all they would need to do is fill out a form, attach files, and click send.

6. The upload speeds are blazing-fast
If upload speeds are slow, sending large files may become very time-consuming.
TitanFile's blazing-fast upload speeds allow gigabytes worth of files to be uploaded within minutes. If clients are sending you large files, they can expect files to be uploaded quickly, and securely.

7. It's convenient to use TitanFile from anywhere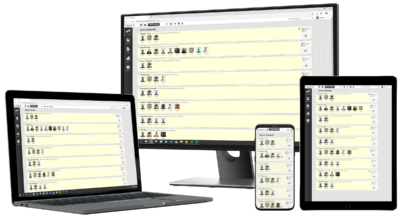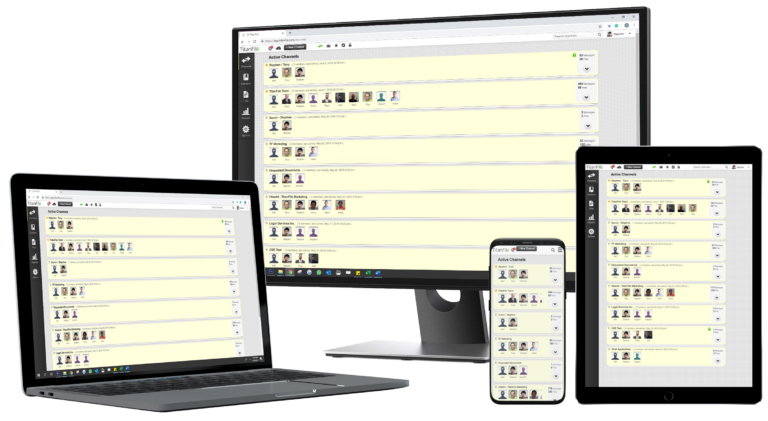 Much like yourself, your clients are always on the go. It's important that they have convenient access to a secure way to collaborate with you when they're not at home or in their office.
TitanFile is a responsive web application, which means your clients have easy access to TitanFile from any device with a web browser. This includes desktop computers, laptops, tablets, and smartphones.
8. Files and messages are kept in one location
Most file sharing solutions only allow you to send files, which means correspondence is kept on another platform. This makes it difficult to stay organized.
TitanFile lets you keep files and messages organized in one location. It's clean and simple interface makes it easy for you and your clients to easily find files or messages when needed.